HPG commemorates guerrilla commander Pîroz Mawa
HPG announced that guerilla commander Pîroz Mawa fell a martyr during a Turkish air raid on the Zap region in South Kurdistan in October 2017.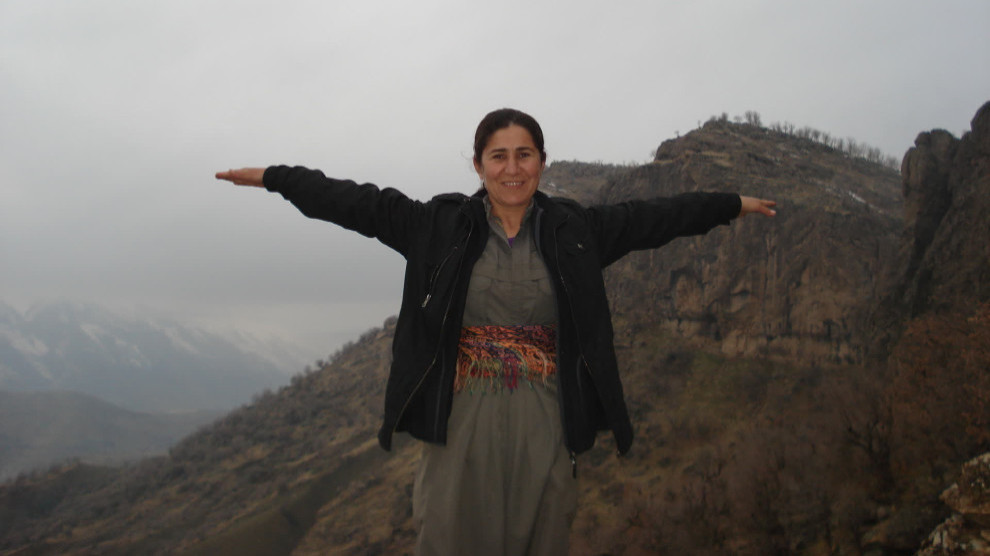 The People's Defense Forces (HPG) announced the death of guerrilla commander Menice Öğreç (Nom de Guerre: Pîroz Mawa). According to a statement published on Sunday, Pîroz Mawa died on 27 October 2017 in an air raid by the Turkish army on the Zap region in the Medya Defence Zones in southern Kurdistan. The long-time guerrilla fighter was recently a member of the regional command of the women's guerrilla troops YJA-Star in Zap region. The HPG expressed their condolences to the relatives of Pîroz Mawa and the patriotic people of Kurdistan.
According to HPG statement, Pîroz Mawa grew up in Northern Kurdistan in a patriotic environment and, like many other Kurds, witnessed the denial and assimilation policies of the Turkish state yet in childhood.
HPG stated that Pîroz Mawa and her family were expelled from their home in Siirt as a result of the Turkish state's traditional genocidal practices.
"She could not accept this injustice and so she decided to rebel against the system. She was deeply impressed by the resistance of the PKK (Kurdistan Workers Party) in the context of the reality in the mountains of Kurdistan. In 1992, Pîroz Mawa decided to join the Kurdish liberation movement, claiming victory for a free motherland and life in freedom."
The statement continued: "From the first day in the mountains until her martyrdom, Pîroz Mawa stood out in many areas of the struggle through her determination, morality, devotion, sincerity, deep faith and selfless nature. She was always regarded as a role model for her comrades.
The ideology of women's liberation developed by Abdullah Öcalan had a profound influence on Pîroz Mawa. The resistance on the line of the free woman inspired her and became a source of strength for this revolutionary. Pîroz Mawa combined the values created by women like Sara (Sakine Cansız), Zîlan (Zeynep Kınacı) and Bêrîtan (Gülnaz Karataş) with her own personality and principles for a free life and always tried to pass these qualities on to her companions.
Most recently, Pîroz Mawa fought in the Zap region. In the place where she fell, she resisted the occupation on the front lines to face the enemy's attacks. She made great efforts to transform herself into a contemporary guerilla with a new understanding of war.
We remember Pîroz Mawa and all our other martyrs with respect and deep gratitude. Our solidarity is with the ideals that created them. We promise to avenge them and free Kurdistan."