HPG reports 26 Turkish attacks on guerrilla areas
Turkey is increasing its attacks against the Medya Defence Zones. According to HPG, the belligerent aggression of the occupation forces has been increased more and more frequently in recent days through the use of fighter jets.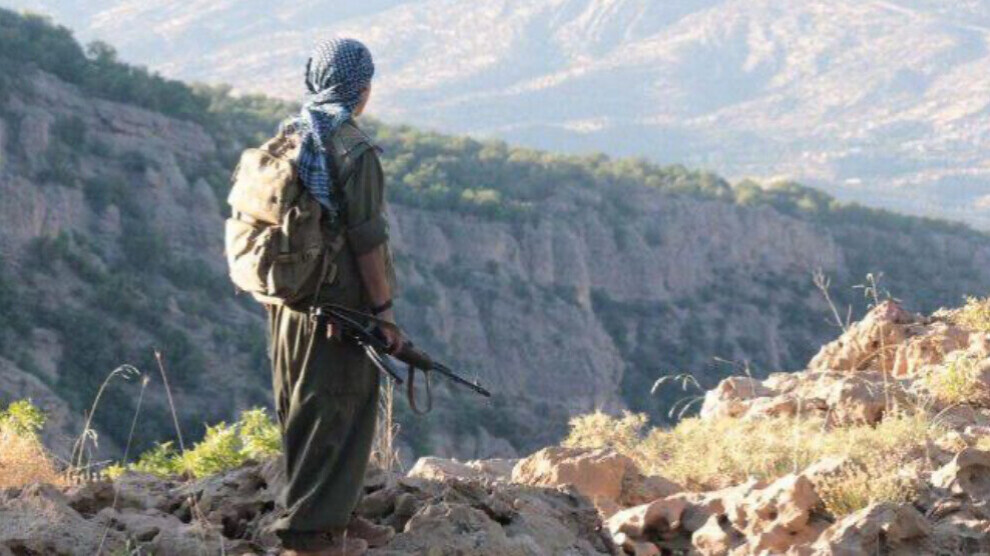 The Press Office of the People's Defense Forces (HPG) released a statement providing information about the war in Kurdistan territory.
According to the HPG statement on Wednesday, the Turkish army carried out 7 airstrikes and 19 attacks with howitzers, mortars and tanks in the guerrilla-held Medya Defence Zones in southern Kurdistan (northern Iraq).
In the region of Zap, Turkish troops attacked the Girê FM Resistance Area on May 22, facing a response from the guerrillas in self-defense.
On the same day, the Turkish army attacked the guerrilla forces in Sida. Fighters of YJA Star (Free Women's Troops) carried out a sabotage operation in response to the attack, killing one of the invaders and injuring another.
On May 23, guerrillas responded to another attack on their positions in Sida.
On the other hand, HPG reported 7 airstrikes directed against the areas of Goşînê in Xakurke; Girê Çarçêl and Girê Amediyê in Metina; Girê Bahar and Girê Cûdî in Zap on May 21, 22 and 23.
During the course of the mentioned days, the areas of Girê Şehîd Piling and Girê Hakkarî in Metina, and the areas of Girê Cûdî, Girê Bahar, Çemço and Sîda in Zap were targeted by 19 attacks with howitzers, mortars and tanks.
On May 23, the invading forces continued to try to demolish the guerrilla positions at Girê FM with construction machinery.