HPG reports guerrilla actions in Xakurke and Çukurca
Guerrilla forces hit Turkish soldiers as part of their Martyr Bager and Martyr Ronya Revolutionary Initiative.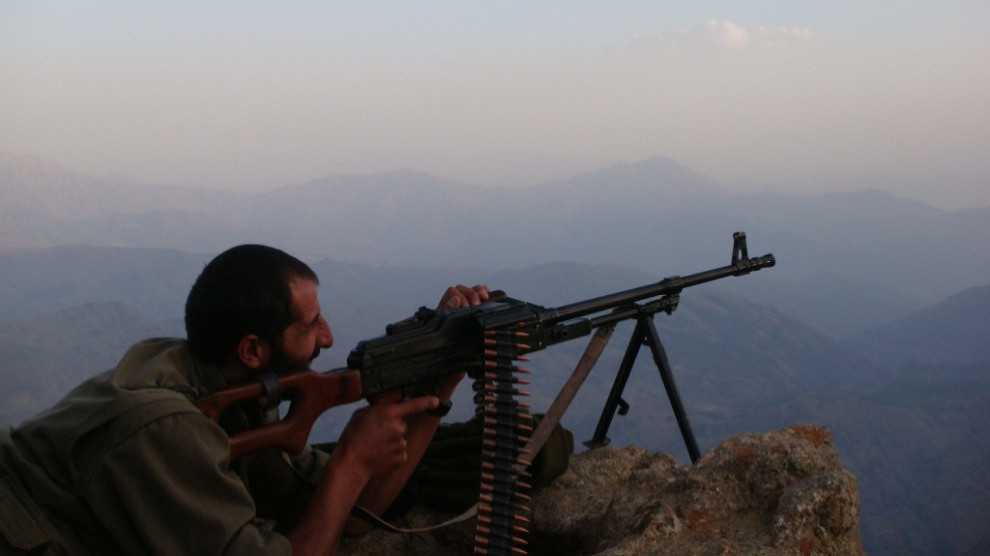 People's Defense Forces (HPG) Press Office released a statement detailing the actions carried out by HPG/YJA Star guerrillas against Turkish military forces in Xakurke and Çukurca.
According to the statement, the actions were carried out as part of the Martyr Bager and Martyr Ronya Revolutionary Initiative.
At 09:50 on August 8, guerrillas hit the Turkish soldiers stationed on Hill Xeregol in Çukurca district of Hakkari. While the positions and shelters of the Turkish forces were put under intense fire, the number of soldiers killed or wounded here could not be clarified.
At 13:00 on the same day, guerrillas targeted the Turkish operations unit deployed on Hill Martyr Derweş in Xakurke region of Medya Defense Zones in southern Kurdistan, northern Iraq. While the positions of the Turkish forces were struck effectively, the number of casualties left here couldn't be determined.
HPG announced the martyrdom of two guerrilla fighters, named Brusk and Karker, during clashes and bombardments by the Turkish forces that had launched an operation in the vicinity of the Deze village in Yüksekova, Hakkari on July 28.
On the other hand, the Turkish army bombed the Hesena area in the region of Mount Cudi in Şırnak countryside on August 6, said HPG and added that details about this bombardment would be made public once clarified.