HPG statement on the murder of five people in Mardin
According to the HPG, it is likely that the brutal murder of five members of the Rêkanî tribe in Mardin is a planned counter-attack as part of the state's concept to intimidate Kurds.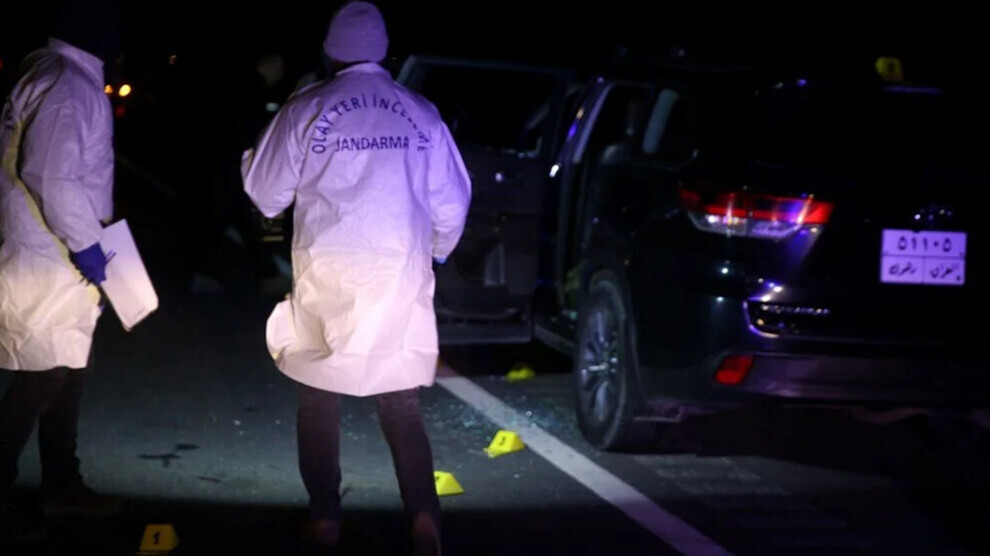 The People's Defence Forces (HPG) released a statement about the deadly attack on Wednesday night in the northern Kurdish province of Mardin. In the ambush in the immediate vicinity of a gendarmerie station, five people from the Kurdistan Region of Iraq were executed with shots to the head. The victims are members of two closely related families from the Sheladize who had entered Turkey by car.
In a statement on Sunday, the Press Centre of the HPG said: "Five people from Southern Kurdistan (Northern Iraq) were brutally murdered in Mardin on the night of 19 January. We offer our condolences to their families, the Rêkanî tribe and the people of Kurdistan. The victims are members of the Rêkanî tribe and patriotic people from a region that is constantly attacked by the Turkish state. These attacks have already caused many deaths."
The statement continued: "Because these people are targeted by the Turkish state anyway, the attack looks like a sinister incident. It is striking that the state is scrambling to portray this incident as a criminal act, while at the same time the public prosecutor's office has imposed a secrecy order. This increases the likelihood that the brutal massacre is a planned counter-attack as part of the intimidation plan against Kurds. As the People's Defence Forces, we will continue to pursue the case and demand accountability."
Regarding the day-to-day events in the war in Southern Kurdistan, the HPG reported that the Turkish army continues to use prohibited weapons against guerrilla positions. On 21 January, the HPG registered 17 chemical weapons attacks and the use of an unconventional bomb in Çemço and Sîda in the Sheladize sub-district near the town of Amadiya. The guerrilla positions in the two areas as well as in the resistance areas of Girê Amêdî, Girê Cûdî and Girê FM were also attacked dozens of times with howitzers, tanks and heavy weapons. The Turkish Air Force bombed Deşta Kafya in Gare and the Lolan shore in Xakurke a total of four times on Saturday.
The guerrillas continue to resist the Turkish occupation. Near the village of Sîda, guerrillas destroyed a Turkish army surveillance camera installed around a guerrilla position. Mobile guerrilla teams struck the occupation forces in Sîda, Çemço and Girê FM four times with heavy weapons on Saturday.