HPG: Turkey continues chemical weapons attacks without interruption
According to HPG, the Turkish army continues to use chemical weapons and other outlawed ordnance continuously in its invasion of Southern Kurdistan. On Wednesday, 16 such attacks on guerrilla tunnels were recorded.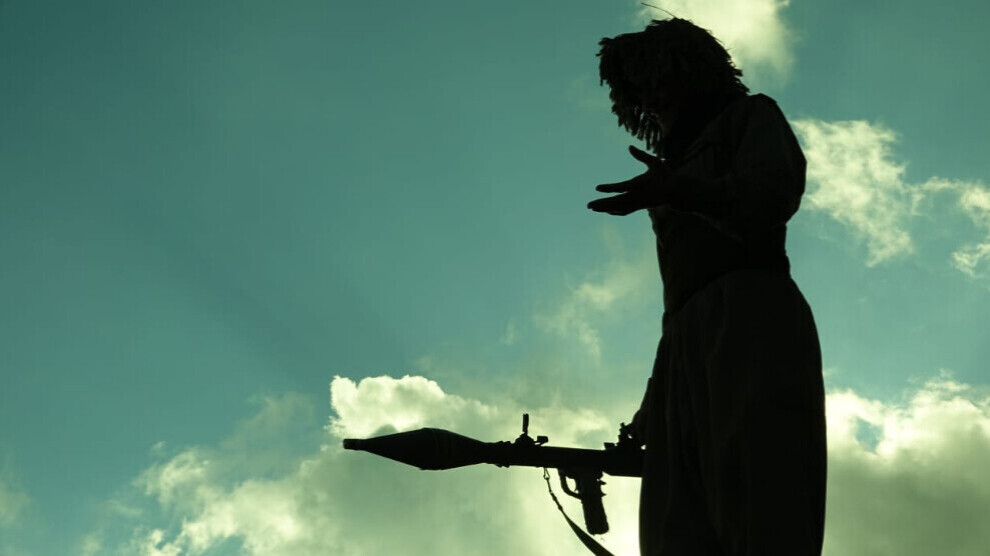 In its daily overview of the war, the Press Centre of the People's Defense Forces (HPG) reported that the Turkish army continues to use chemical weapons and other outlawed weapons in its invasion of the guerrilla-controlled Medya Defense Zones in Southern Kurdistan (Northern Iraq).
"The Turkish occupying army is cowardly using banned bombs and chemical weapons against the Kurdistan Freedom Guerrilla in violation of international legal standards. At the same time, it denies these operations in a way that contradicts all ethics. The fascist AKP/MHP regime is committing war crimes that are documented and proven. Even if the regime denies these facts, it will have to account for these war crimes together with its partners. In order to deceive world public opinion, the Turkish army has declared that it does not use banned weapons. However, on 19 October alone, 16 such attacks took place in the guerrillas' tunnels. In addition, fighter jets bombed our areas 15 times, 56 attacks were carried out by attack helicopters and dozens more with tanks. The Kurdistan Freedom Guerrillas continue their resistance with great willpower and conviction and their positions and tunnels are being attacked with banned bombs and chemical weapons even at this moment," said the HPG statement on Thursday.
The HPG also reported that three soldiers of the Turkish invasion forces were killed in guerrilla actions. The guerrillas also destroyed camera surveillance systems and shot down a drone.
ACTIONS BY GUERRILLAS
As per the HPG overview, a mobile guerrilla team carried out an action with heavy weapons targeting the Turkish troops in the Saca area in the Zap region on Wednesday. In Sîda, an action of sabotage was carried out against a Turkish unit that was installing a surveillance camera near a tunnel. Two soldiers were killed in the action, while the camera and a drone were destroyed.
At Girê Cûdî, a soldier was shot dead by a sniper unit on 17 October, and guerrillas carried out an action against the occupation troops with heavy weapons on 19 October. Fighters of the YJA Star (Free Women's Troops) destroyed a surveillance camera installed by the Turkish army at Girê Amêdî on Wednesday.
ATTACKS BY THE TURKISH ARMY
The HPG reported attacks with banned bombs and chemical weapons directed against guerrilla positions at Girê Amêdî and in the resistance area of Sîda. In Sîda, the Turkish army also directed smoke from lit car tyres and plastic into the Şehîd Agir position after two attacks with chemical weapons.
Fighter jet airstrikes targeted areas in Metîna and the Zap region, and dozens of shells fired from tanks hit Çemço in the Zap. The areas of Saca, Kurojahro, Girê Hekarî, Girê Cûdî and Girê Amêdî were attacked 56 times by helicopters.
The Turkish army continues to try to demolish guerrilla positions in Karker with construction machinery. Military road construction continues in the Şehîd Fedakar and Girê FM areas.