HPG: Turkey deliberately attacked Iraqi forces
HPG said that the fascist Turkish state has blatantly targeted the Iraqi military on Tuesday.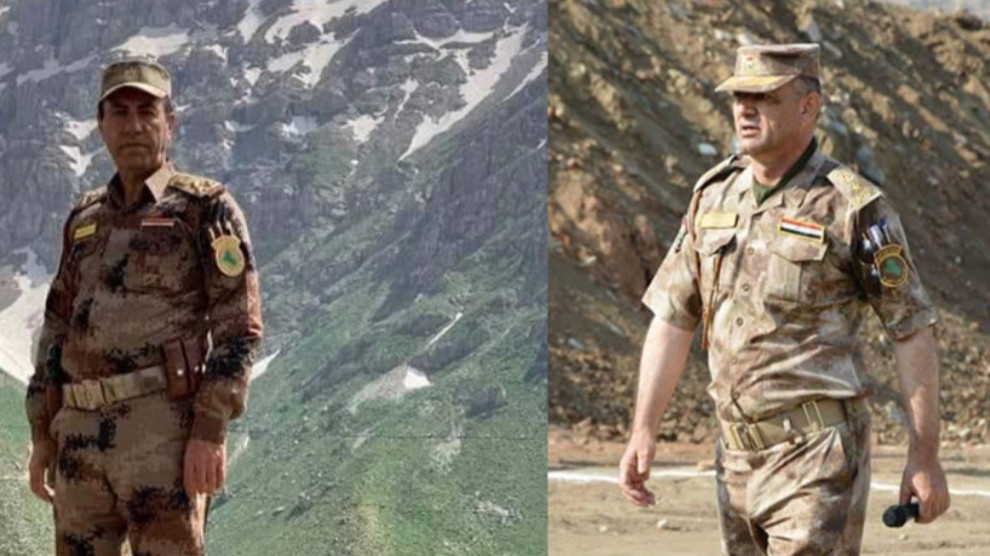 The Press Office of People's Defense Forces (HPG) released a statement on the deadly Turkish attack that targeted Iraqi forces on Tuesday, 11 August.
The statement said: "On 11 August, our forces had a meeting with Iraqi government officials to discuss the attacks of the Turkish state and a solution in the region. The Turkish army bombed the meeting grounds right after the talks and deliberately targeted the vehicles of Iraqi forces despite them having the Iraqi flag on them. This attack resulted in casualties both from our forces and Iraqi officials."
HPG pointed out that: "It is seen obviously that the fascist Turkish state has blatantly targeted the Iraqi military. Rejecting anything pertaining to dialogue and solution, the occupant Turkish state has brutally attacked the vehicles bearing Iraqi flag. The fascist Turkish state has carried out this attack despite the fact that all problems could be solved through dialogue.
The official statements made in the name of the local government that justify the genocidal Turkish state and associate the aggression of the genocidal state with its conflict with us do not reflect the truth but mean ignoring the danger upon all the peoples in the region. Such statements and remarks justifying the fascist Turkish state should be avoided.
Deeply saddened by their loss, we convey our condolences to the valuable families of Muhammed Reşid Süleyman and Zübeyir Hali Taceddin, the Kurdish and Arab people and the Iraqi state.
In response to the Ottoman dreams of the genocidal Turkish state and their occupation attacks, it is only evident that Kurdish, Arab and all peoples should put up a joint struggle against this fascist mindset and that this fascist regime is a great danger for all peoples."
RELATED NEWS: