Human shields urge KDP to release the detained activist
Human shields in Bradost demanded the release of a friend of theirs who was detained by KDP forces after joining the action against Turkish invasion.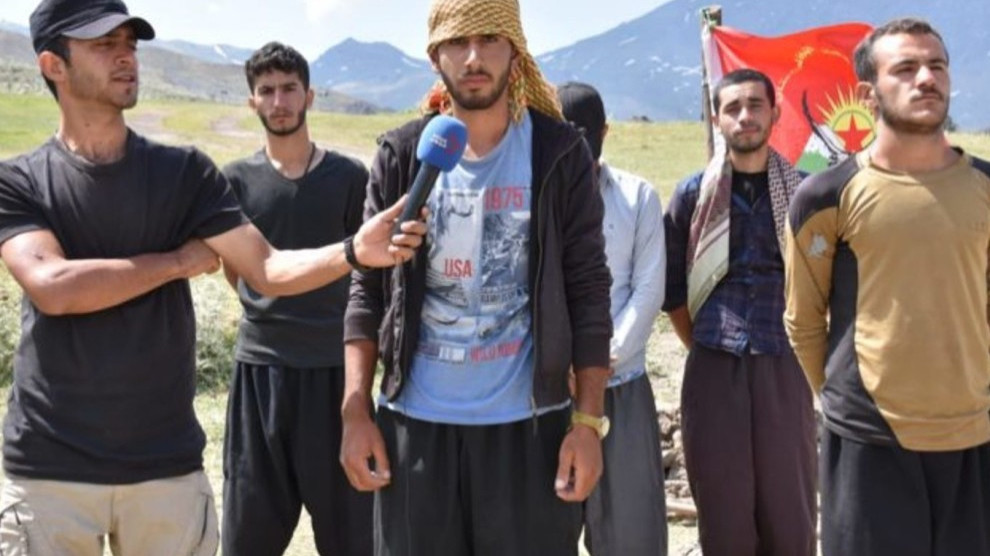 Asayish (security) forces of the Kurdistan Democratic Party (KDP) detained Eyüb Xelil from Kirkuk in Sidekan town in southern Kurdistan, northern Iraq. The detention came after Xelil's participation in the human shield protest organised by the patriotic Kurdish youth in Bradost region.
The activists who are continuing with the protest in Bradost, made a press statement protesting the detention of Xelil, saying; "After local people prevented from visiting us and expressing their solidarity yesterday, an activist friend of ours has been taken into custody today.
Protesting the "betrayal of the KDP", the human shields urged Sidekan Asayish to release Xelil who joined the action against the invasion of the Turkish state.