Humanitarian disaster in Lorestan
Eastern Kurdistan's Lorestan state is on the brink of a calamity following the floods. Tens of thousands of people are affected.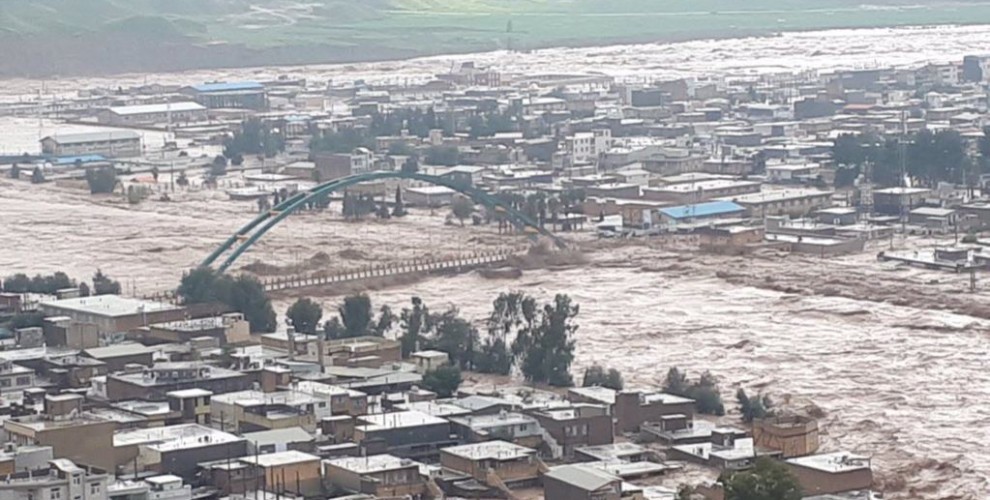 Iran experienced excessive rains and subsequent flooding starting on March 19. In a few days, almost the whole state was affected by the disaster. The heavy rains returned again throughout Eastern Kurdistan in the last few days, and the worst affected area is Ilam.
620 VILLAGES DON'T HAVE ACCESS TO CLEAN WATER
In Ilam, many people are forced to stay out in the open, without food or clothing.
Reports from the region say there are a total of 150.000 people in 620 villages who don't have acess to clean water. Lorestan's state capital Xurremabad's city officials announced that there is no clean water in 120 villages in that area.
Rivers and streams overflowing has caused severe material damage in the rural and urban areas in Ilam, especially in the Pol Doxtar town.
250 VILLAGES UNABLE TO MOVE
According to the Mayor of Pol Doxtar, 250 villages around Nurabad are now unable to move.
According to the Fars news agency, Iranian MP Hamidreza Kazemi said many people spent the night outside, at high altitudes in the mountains in Pol Doxtar, and that they have no resources. MP Kazemi called on the government and humanitarian organizations to send food and warm clothes to the area.
HALF OF TWO TOWNS AND DOZENS OF VILLAGES UNDER WATER
Kazemi said 60 villages in Lorestan are now flooded and cut off from the outside world. Half of Pol Doxtar and Mamulan towns as well as 20 of their villages are also flooded.
Tahran MP Mahmud Sadegi posted on Twitter and, addressing President Hassan Rouhani, said the conditions in Lorestan are "on the brink of calamity".
SADEGI: LORESTAN IS ON THE BRINK OF CALAMITY
Sadegi said: "Mr. Rouhani! Lorestan is on the brink of calamity. Pol Doxtar has sunken into mud. The people can't have their fundamental needs met, no food, no water and no medicine. Disarray and lack of planning are significantly high. Organizing against the situation requires a nation-wide governance and a significant budget, it can't be resolved through weak donations at state level."
The Pol Doxtar representative in the parliament spoke to the Fars News Agency on April 4 and said many people affected by the floods have been sleeping in fields for the last two days.
HUNDREDS DEAD
Local sources in Lorestan said the choppers came too late and families had to stay on their rooftops for two days without any aid, which resulted in hundreds of people losing their lives. Official media reports 66 deaths in all disasters throughout Iran.