Identities of three YJA guerrillas martyred disclosed
HPG promised that they would triumphantly crown the fighting values ​​created by their martyrs.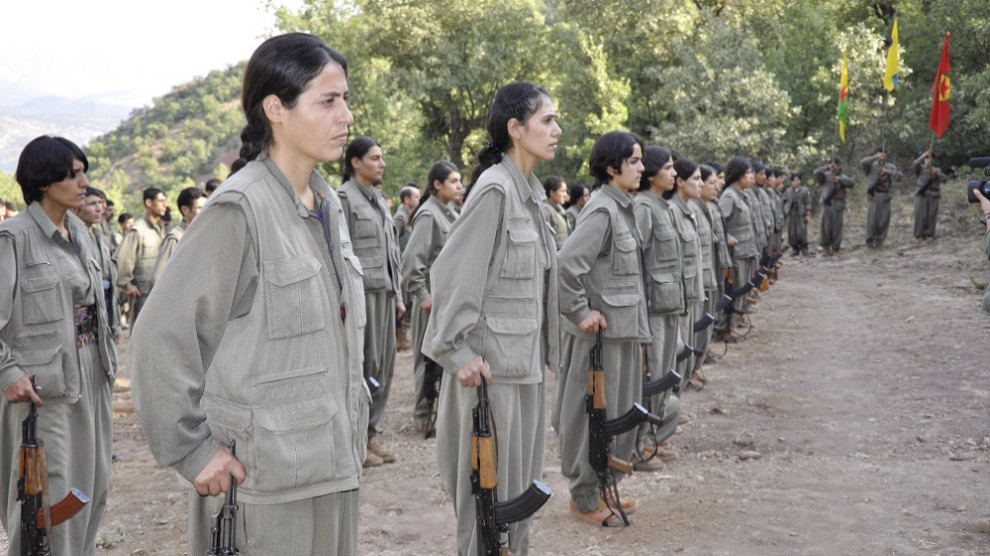 HPG Press Liaison Center announced the identities of 3 YJA Star guerrillas who fell martyr in Heftanin on 21 November. 
The statement released by the HPG reads as follows: "As a result of the air raid on the Heftanin area carried out by the invading Turkish Army on November 21, three of our friends fell martyr."
The statement continued: "Comrades Bese, Çiçek and Siyajin have joined the guerrilla ranks at different times in order to create and maintain a dignified life against the massacre, oppression, destruction and oppression carried out by the occupying Turkish state against Kurdistan.
Our comrades Bese, Çiçek and Siyajin have gained the love of their comrades with their courage and honor. On the basis of the ideology and philosophy of our leadership, our comrades, who lived every moment of their lives, have constantly developed and empowered themselves to become militants of the Leader Apo. Our comrades' stance in the life and struggle of our most recent operation in Heftanin will always be an example for our remaining comrades.
We wish our condolences to the patriotic Kurdistan people, and especially to the precious families of our comrades who have reached martyrdom, and we promise that we will triumphantly crown the fighting values ​​created by our martyrs."
Nom de Guerre: Bese Azer
Name Surname: Nurten Atalay
Place of Birth: Van
Mother - Father Name: Ayten - Cemal
Date and Place of Martyrdom: 21 November 2019 / Heftanin
Nom de Guerre: Çiçek Kiçi
Name and Surname: Gül Sakçak
Place of Birth: Şırnak
Mother - Father Name: Reyhan - Şerif
Date and Place of Martyrdom: 21 November 2019 / Heftanin
Nom de Guerre: Siyajin Devrim
Name Surname: Hilal Başak
Place of Birth: Şırnak
Mother and Father Name: Zehra - Mahmut
Date and Place of Martyrdom: 21 November 2019 / Heftanin