Images of torture suffered by Garibe Gezer released
Jinnews had access to the images of the torture to which Garibe Gezer was submitted. The woman was murdered in Kandıra Prison.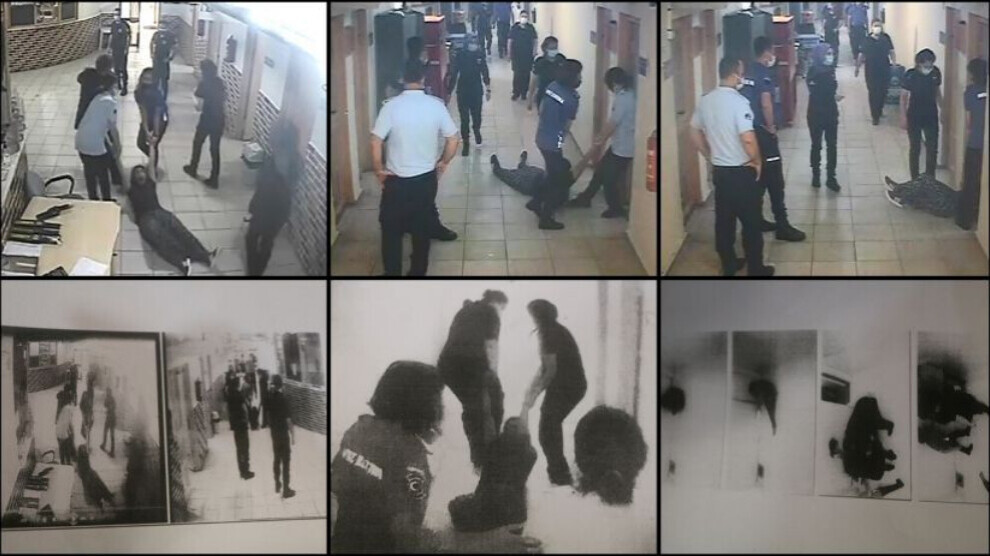 Jinnews had access to the footage to which Garibe Gezer was submitted. The woman was murdered on 9 December 2021 after being raped and tortured in Kandıra No. 1 F Type Closed Prison, where she was detained, after being arrested in Nusaybin (province of Mardin) in 2016. After Gezer was murdered, the prosecutor's office imposed a confidentiality order on the file, and lawyers were prevented from their work.

All the applications made by the lawyers to date have been answered with a "decision of non-prosecution". In March 2022, the lawyers applied to the Constitutional Court (AYM) denouncing the violation of Articles 17, 40, 36 and 141 of the Constitution and Articles 3, 6 and 13 of the European Convention on Human Rights (ECHR). However, there has been no response to the application so far.
The torture that Gezer was subjected to in prison was shown in the images accessed by Jinnews. In the footage, it is seen that Gezer was dragged on the ground and pulled from her arms by guards and prison officers. The footage showed Gezer screaming while she was dragged on the ground.
Gezer's lawyers, Eren Keskin, Jiyan Kaya, Jiyan Tosun and Elif Taşdöğen, said that the case opened by the Human Rights Association (IHD) Istanbul Branch building regarding Gezer's murder was concluded after exactly 11 months. Although there is evidence of Gezer's torture, the Kandıra Chief Public Prosecutor's Office decided that there is "no room for prosecution" because "there is not enough evidence".