KNK: Bashur officials must stop treason in its tracks
KNK condemned the attack where Diyar Xerib was martyred and said, "Bashur officials must prevent espionage and treason."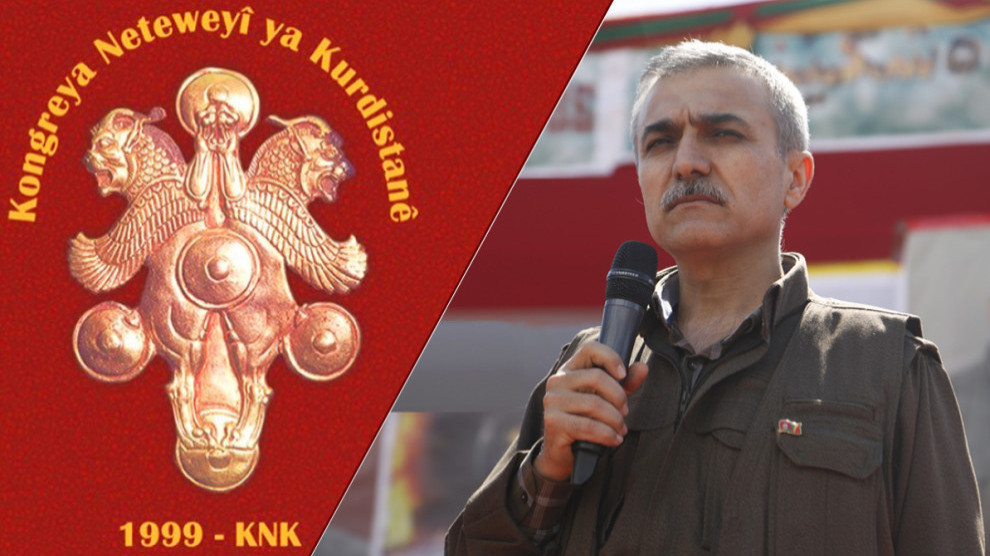 Kurdistan National Congress (KNK) Executive Council issued a written statement on the attack against KCK General Presidential Council Member Helmet Diyar (Diyar Xerib Muhammed).
The KNK statement said Diyar Xerib joined the immortalized after 25 years in the struggle based on volunteering, far removed from personal or familial interests and continued: "We offer our condolences for the people of Kurdistan, the family of our friend Diyar Xerib and his friends, as well as the families of friends martyred alongside Diyar Xerib."
THE ATTACK COULDN'T HAVE HAPPENED WITHOUT TREASON FROM WITHIN
"The Turkish state couldn't surveil a Kurdish fighter or a politician in Qandil or Bashure Kurdistan without espionage and treason. This massacre happened with support from traitors," said KNK and pointed out that the Turkish state being able to carry out attacks in Kurdistan through espionage means Kurdish national values have fractured and constitutes a situation to be condemned.
The statement said, "Every Kurdistani person should act according to national duties and stand against the invasion."
CALLING ON BASHUR'S OFFICIALS
KNK pointed out that those who want to invade Kurdistan are experiencing a great political, military and financial crisis and that their will continues to melt away. KNK said the invaders attack the Kurds with all they have: "We know this very well that Diyar Xerib and his friends being martyred gives us pain, but their seats won't remain empty. Kurdistan's people an the Kurdish people will prevail. We are calling on all Kurdistani forces to fight against the invasion forces' attacks and all officials in Bashure Kurdistan to prevent treason and espionage."