Military siege, torture and detention terror in villages of Amed
Turkish forces raided homes and detained several people in seven villages of Amed (Diyarbakır).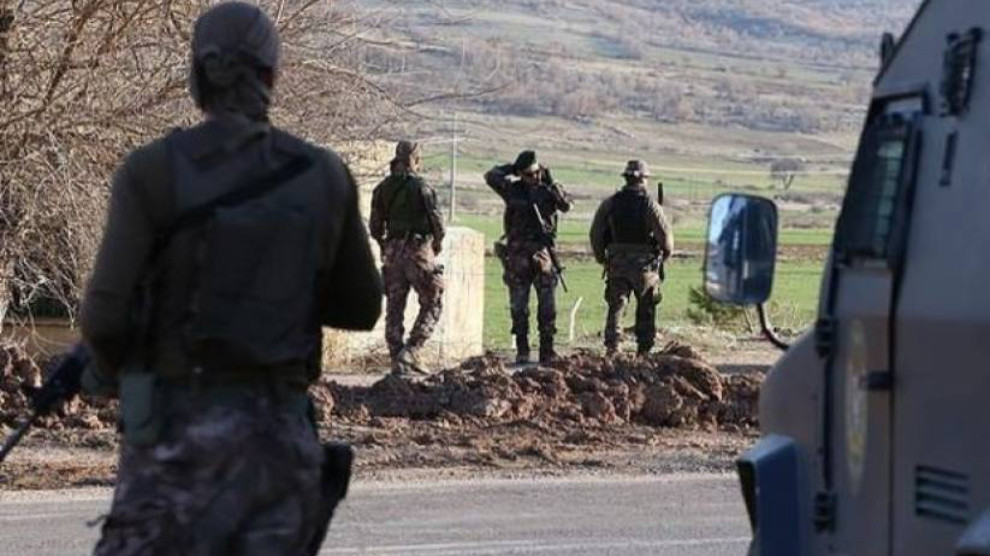 Turkish military police (gendarmerie) forces stormed the villages of Duger, Alankoz (Yalankoz), Arvali, Kabahıdır, Kılıçkaya, Kırkali and Çakırturmaz in the countryside of Amed province in the morning hours today.
Several people were taken into custody and tortured during the raids. Gendarmerie forces broke an arm of İsmek Akar who was detained in the Duger village, and brutally battered Süleyman Bırak, Mahmut Bırak and Cafer Bırak in the Pirinçlik village of Kayapınar.
During a raid on a house in which nobody was found, gendarmeries shot dead the dog at the house.
All entry and exit points in the besieged villages have been blocked as searches in the targeted addresses continue.
Names of some of those detained are as follows:
Murat Çetin and Fırat Çetin (Kırkali village)
İsmet Yıldız and Hakan Yıldız (Alanköz village)
İsmet Akar (Duger village)
Mehmet Akyüz (Arvali village)
Nail Toprak (headman of Kabahıdır village)
Abdullah Çiftçi and İbrahim Çiftçi (Kılıçkaya village)
Abdulkadir Eken and his son (Çakırtutmaz village)
Abdulkadir Yağar (Kayapınar district)
Mahmut Bırak and Ahmet Derse (Pirinçlik village).