Newroz fires lit in Sulaymaniyah
Newroz was celebrated in many different places in the region of Sulaymaniyah, South Kurdistan.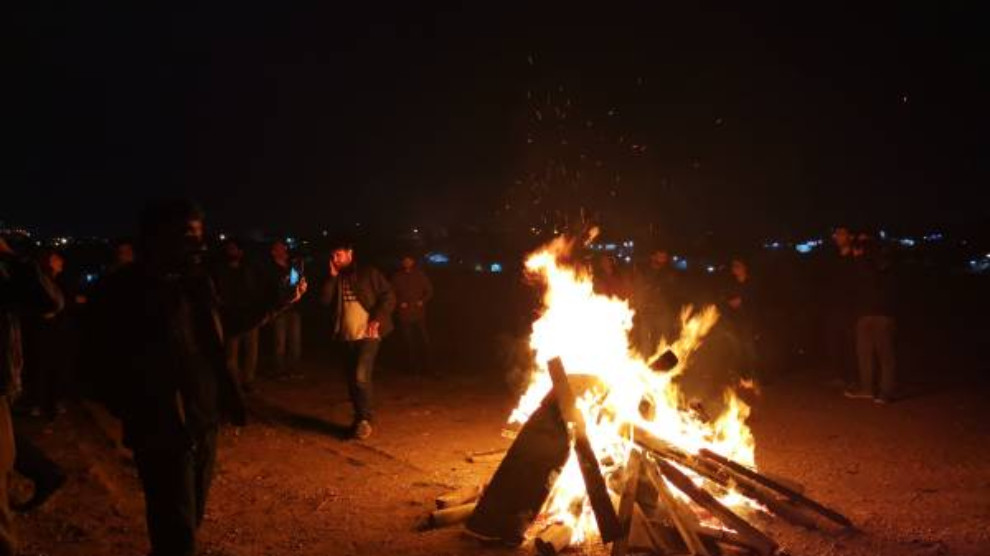 Newroz is for Kurds a symbol of resistance and a celebration of the new year to come. This year, due to the coronavirus outbreak many Newroz celebrations were called off and people were invited to celebrate in small groups or on their balconies.
The South Kurdistan government has imposed a curfew for the past week within the framework of the measures taken against the spread of the coronavirus epidemic.
However, despite the epidemic and curfew, Newroz fires started to be lit in many cities, towns, villages and towns of South Kurdistan, especially in Sulaymaniyah.
Many fires were lit through the night recalling the victory of Kawa the Blacksmith against the brutal king Dehak. 
Celebrations were carried out at more than 20 spots in the city by several families or groups of children.
The biggest celebration was held by the Patriotic Youth movement. Despite an attempt to extinguish the fire, firefighters decided to let the celebration goes on.
Political refugees celebrated together in the region of Diya City in Wulubah borough in Sulaymaniyah at night.