Protests spread in East Kurdistan after Mahsa Amini's death
Protests have been launched in several cities of East Kurdistan following the calls for a general strike after 22-year-old Mahsa Amini was tortured to death by the Iranian regime forces.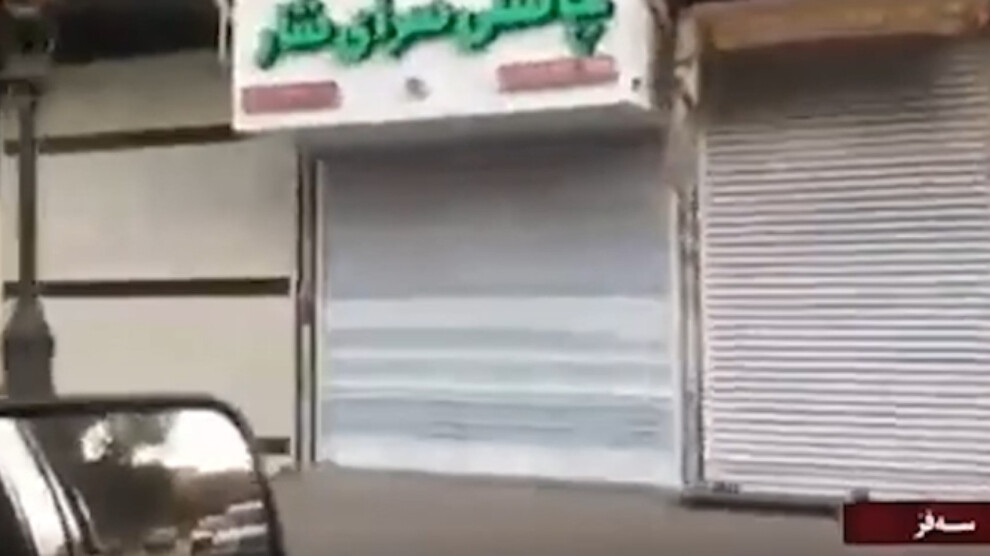 A Kurdish woman, Jina Mahsa Amini, was arrested on 13 September during a family visit in the Iranian capital Tehran by the so-called customs and religion police because she was not wearing her hijab as prescribed. In police custody, she was beaten and suffered a fatal brain haemorrhage. She died in a Tehran hospital on 16 September.
In a joint statement on 17 September, the Kurdistan Free Life Party (PJAK) and the Democratic and Free Eastern Kurdistan Community (KODAR) called on the people of East Kurdistan and Iran to go on a general strike on September 19 after Amini was tortured to death by Iranian regime forces.
In the meantime, the parties affiliated to the Iranian Kurdistan Parties Cooperation Centre, the Iranian Communist Party-Kurdistan Organization and several other parties from East Kurdistan, non-governmental organizations and political activists called for participation in the general strike.
Following the calls of parties and organizations, protests have started to spread across East Kurdistan. People did not go to work this morning, closing their workplaces.
According to the images circulated by local sources on their social media accounts, local people closed their workplaces in Saqız, Sine, Shino, Bukan and Bane.
In the Diwander district of Sine, people took to the streets to stage a protest. The Iranian regime forces are reported to have attacked the protesting people.