Remains of 8 guerrillas buried amidst obstacles by police
The bones of 8 PKK members were buried in different cemeteries in Bitlis. The police even prevented the the burials of the remains on the same site.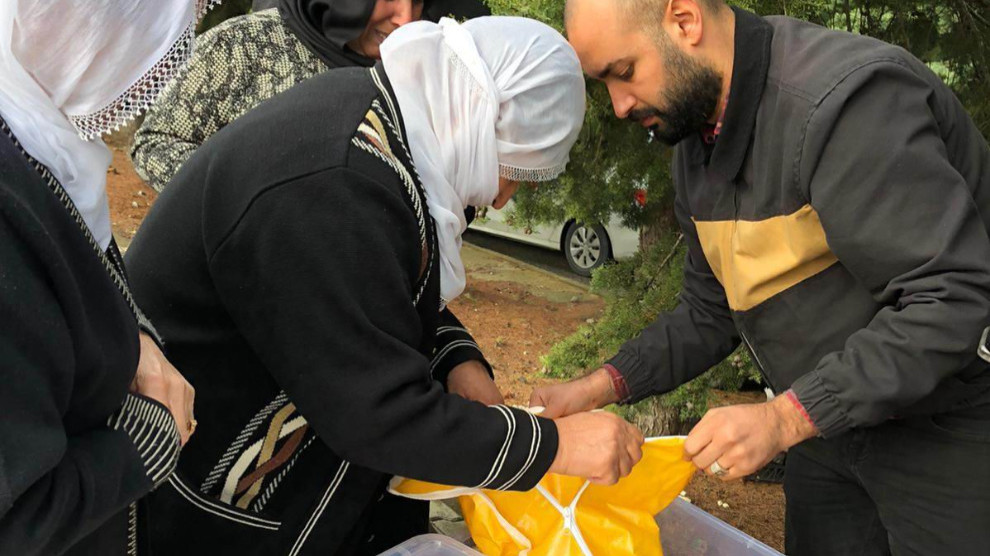 In 2017, DNA tests were carried out at the Istanbul Forensic Medicine Institution (ATK) on the remains of 267 PKK guerrillas buried in Garzan Graveyard in Bitlis.
Nadire Elma's remains were buried in Nusaybin while Müzeyyen Gördegir was buried in Batman.
The remains of the other 8 PKK guerrillas were buried last night in the villages of Bitlis.
Difficulties were made to families since the remains set off from Istanbul. Police at the entrance of Amed and Bitlis had the families identity checked three times.
Families buried their children and their relatives in plastic bags in different cemeteries in Bitlis villages under the gendarmerie and police blockade.
Only three members of the family were allowed to participate in the burials.
The police even prevented the remains to be buried next to each other. For this reason, the remains were buried at intervals of 15-20 meters.
Faysal Bingöl (Herekol) and Necla Karabay (Zekiye) were buried in the village of Kolludere  Cemetery in Hizan; Behzat Yıldırım (Kani Garzan) and Ahmet Döner (Edip) in the village of Kayadiller Cemetery in Hizan; Burhan Altintas (Numan Tatvan) in Tatvan Peyndas Sugutlu Village Cemetery; Ferhat Can (Ferhat Garzan) to Ahlat Dilburnu Village Cemetery; Mehmet Reşit Karakoç (Gabar) and Ferhat Can (Ferhat Garzan) in Tatvan Küçüksu Village Cemetery.