Residents of Maxmur on day 44 of vigil against the isolation of Öcalan
Residents of Maxmur Refugee Camp vow to remain in action until the physical freedom of Kurdish people's leader Abdullah Öcalan is ensured.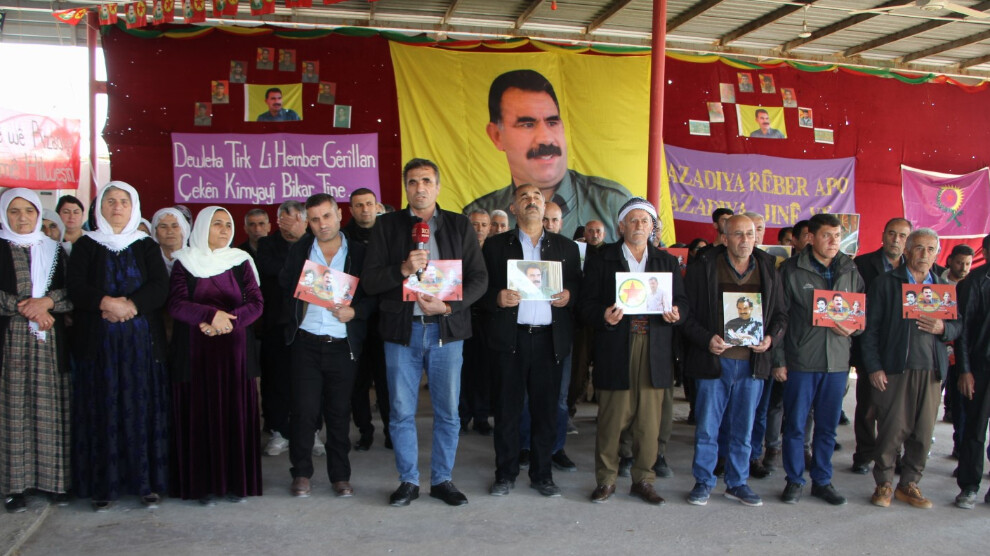 The vigil launched in the Martyr Rustem Cudi Refugee Camp (Maxmur) to protest the aggravated isolation of Kurdish leader Abdullah Öcalan marks its 44th day.
At today's vigil, a moment of silence was observed for all Kurdistan freedom martyrs before the vigil was taken over by a new group of activists. Teacher Beşir Gabari made a statement on behalf of the new group that took over the action.
Beşir Gabari drew attention to the resistance of the Kurdish people against the invading Turkish state, saying: "The 45-year-old struggle of the PKK against the attacks of the invading Turkish state continues. Öcalan has been under absolute isolation for 25 years. The isolation imposed on our leader is also imposed on the Kurdish people. Isolation means genocide, massacre and destruction.  We must immediately break the isolation by further expanding our struggle and physically liberate our leader. Our entire existence is imprisoned in Imrali, and this isolation must be removed as soon as possible."  
After the statement, the new group took over the vigil accompanied by slogans.