SDF: Dozens of ISIS terrorists killed in Operation Cizire Storm
SDF has announced that the ISIS gangs have been dealt a heavy blow in the Operation Cizire Storm.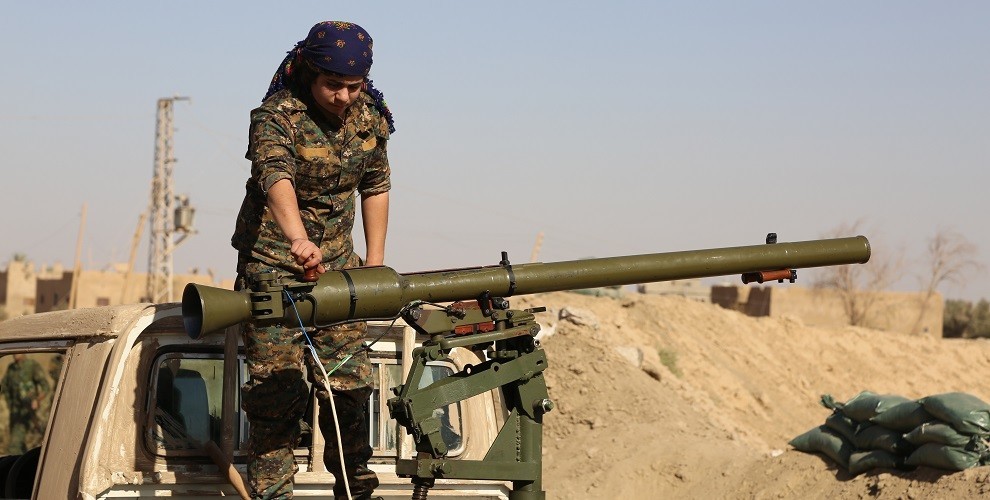 Syrian Democratic Forces (SDF) Press Center announced the balance in the re-launched Operation Cizire Storm.
The statement said the gangs have been dealt heavy blows and that the Coalition forces also carried out operations against the gangs.
The statement said:
"The Hajin front: Our forces carried out several actions against ISIS terrorists' positions. Clashes broke out between our fighters and terrorists, and dozens of terrorists were killed in these clashes, as well as many wounded. Large amounts of ammunition were confiscated by our forces. Dozens of landmines laid by ISIS terrorists were neutralized and several tunnels dug by the terrorists were destroyed.
Meanwhile, international coalition jets carried out operations against terrorist positions and several terrorists were killed. Several bases terrorists hide in were destroyed, and occasional clashes continue in the region."
SDF said the following on the balance:
"2 tunnels, 3 landmine manufacturing facilities, 15 bases, 4 ammunition warehouses, 2 bases with foreign terrorists, one terrorist attack base and one center with gang leaders in it, as well as one missile that belonged to terrorists have been destroyed.
International Coalition jets have carried out 38 air strikes.
Large amounts of weapons and ammunition were confiscated."