Shengal Autonomous Council and YBŞ take control of Sîba Şêx Xidir
The Shengal Autonomous Council and YBŞ resistance units have taken over control of the village of Sîba Şêx Xidir.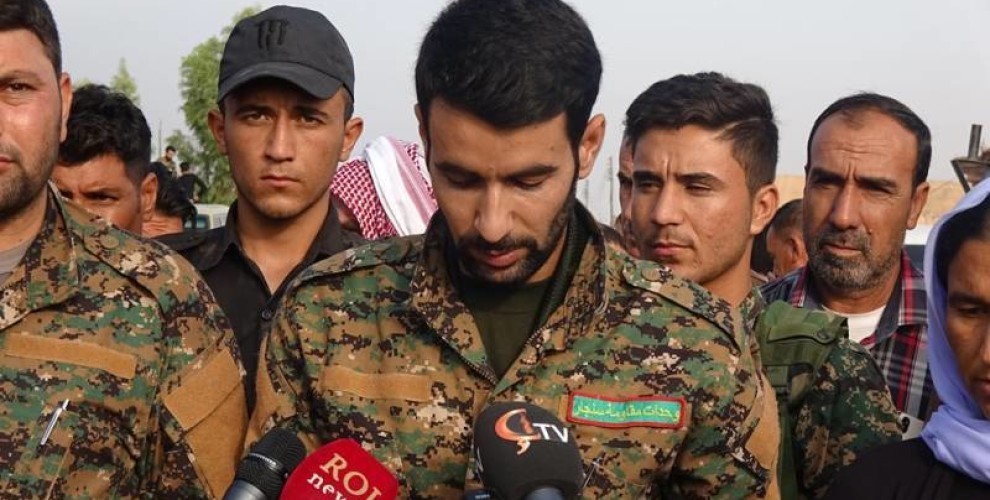 The village of Sîba Şêx Xidir in the Shengal region was liberated in May 2017 by the Iraqi army and the Shiite militia Hashdi al-Shaabi from the hands of the so-called Islamic State. On Tuesday, control of the village was handed over to the Shengal Autonomous Council and the YBŞ (Shengal Resistance Units, Yekîneyên Berxwedana Şengal) following a joint press release.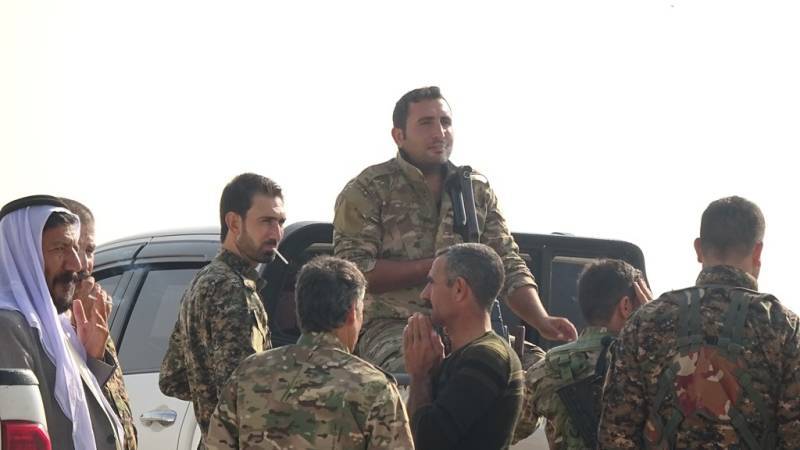 The press conference was attended by representatives of the Autonomous Council, YBŞ and Hashdi al-Shaabi officials as well as the residents.
Abu Abdo, regional spokesman for Hashdi al-Shaabi militia, said: "We are happy that the Yazidi society can manage their own land, villages and cities. The forces of YBŞ have been fighting for four years for the destruction of the ISIS. As Hashdi al-Shaabi, we will never forget the labor of YBŞ martyrs."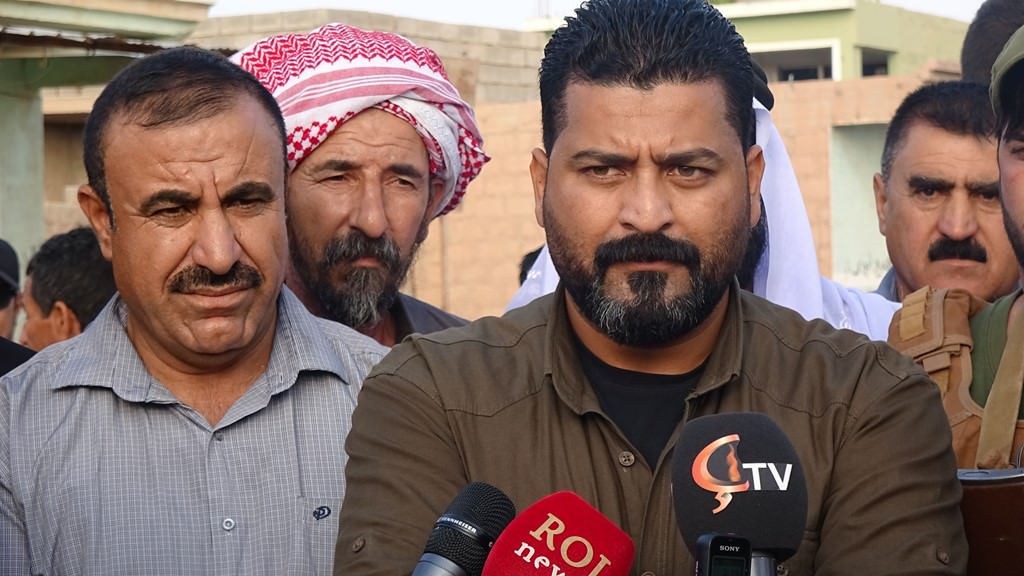 On behalf of the YBŞ command center, Arif Şengalî said: "We congratulate all the Yazidis for the handing over of the village of Sîba Şêx Xidir to our people. We will defend our country and our people with all our strength."
The former inhabitants of the village were called upon to return to Sîba Şêx Xidir.
The control and management of the village Tilezer had been handed over last week to the Autonomous Council of Shengal and the Êzîdxan Asayish (Yazidi Land Security Forces).