Six Turkish soldiers killed in Amadiya, South Kurdistan
Six soldiers died in an action of a Revenge Unit against a Turkish military base in the South Kurdistan's Duhok Governorate. The action took place as retaliation to Turkish attacks on Shengal.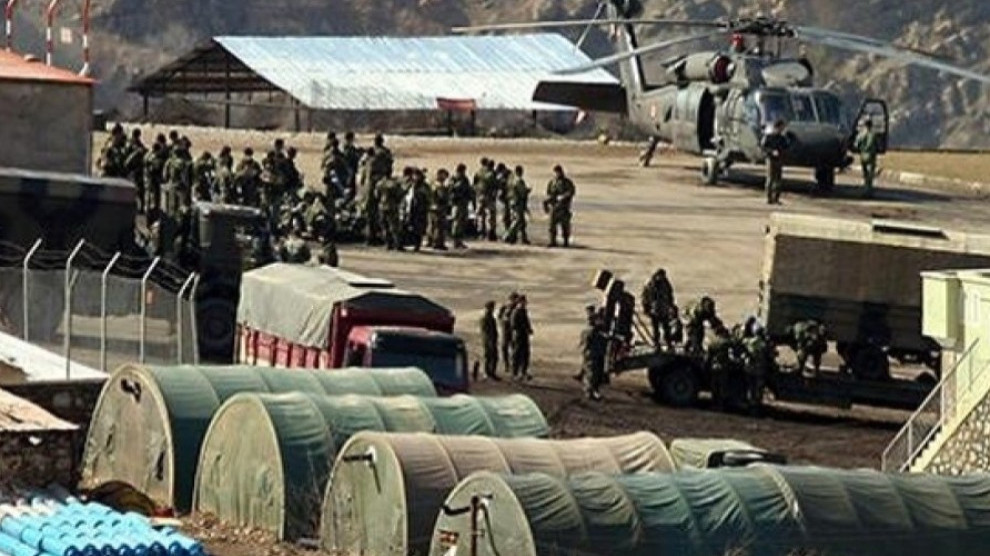 According to the command of the 'Şehîd Bedran Gundikremo Revenge Unit', six soldiers were killed in an attack on the Turkish military base Kanî Masi in Amadiya district in Duhok Governorate, South Kurdistan. During the action on March 19, tents, positions and shelters at the military base came under fire. Six soldiers of the Turkish army were killed and four others were injured.
"This action took place in retaliation against the attack on the children of the Yazidi people in Shengal. As long as the fascist-colonialist Turkish state continues its attacks on civilian areas in Shengal, retaliation actions of this kind will continue", said a statement published today.
Bedran Gundikremo (Sait Tanıt, also known as Bedran Cudi) came from Şırnak province in North Kurdistan and was a long-time PKK liberation fighter. He died in April 2017 together with his son and three other militiamen in a Turkish air raid in Amadiya.