South Kurdistan parties urge the Iraqi government to stop the blockade of Maxmur
Three left-wing political parties from South Kurdistan urged the Iraqi government to stop keeping a tight grip on the Maxmur refugee camp and to abide by refugee law.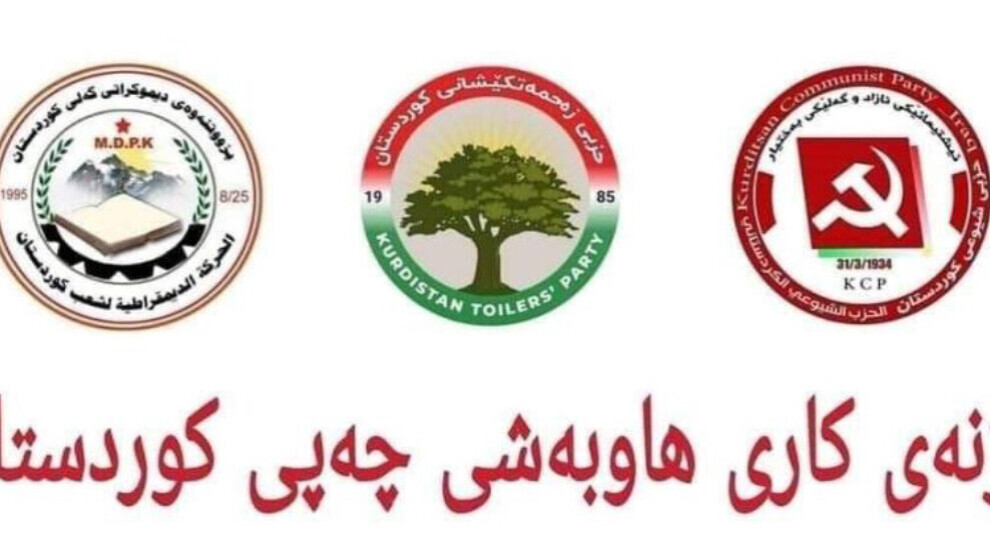 The Kurdistan Democratic People's Party, the Kurdistan Labour Party and the Kurdistan Communist Party, which came together under the banner of the Kurdistan Left Parties' Council, reacted to the Iraqi blockade of the Maxmur refugee camp.
The left-wing parties condemned the blockade of the camp by Iraqi military forces seeking to surround it with barbed wire and towers. 
"For several days, the Iraqi army has been trying to enter the camp and take it under its control," said the parties and noted that the camp was under the protection of the United Nations, but was nevertheless bombed dozens of times by the Turkish state, killing many women, elderly and children.
Pointing out that ISIS remnants continued to threaten the camp, the parties defined the Iraqi government's attempt as "illegal".
The three parties recalled the Turkish state's threats against the camp, warning that "control of the camp by the Iraqi army would further increase the danger".
Appealing to all parties involved, the three parties demanded an end to the efforts to control the camp and a respect for the rights and laws of refugees.
The left-wing parties also called on the United Nations to fulfil its responsibility to ensure the security of the camp.