Three Turkish soldiers killed in actions by the guerrillas
While the Turkish army is using chemical weapons, unconventional explosives, drones, fighter jets, helicopters and artillery against guerrilla areas, three soldiers of the Turkish occupying forces were killed in guerrilla actions in South Kurdistan.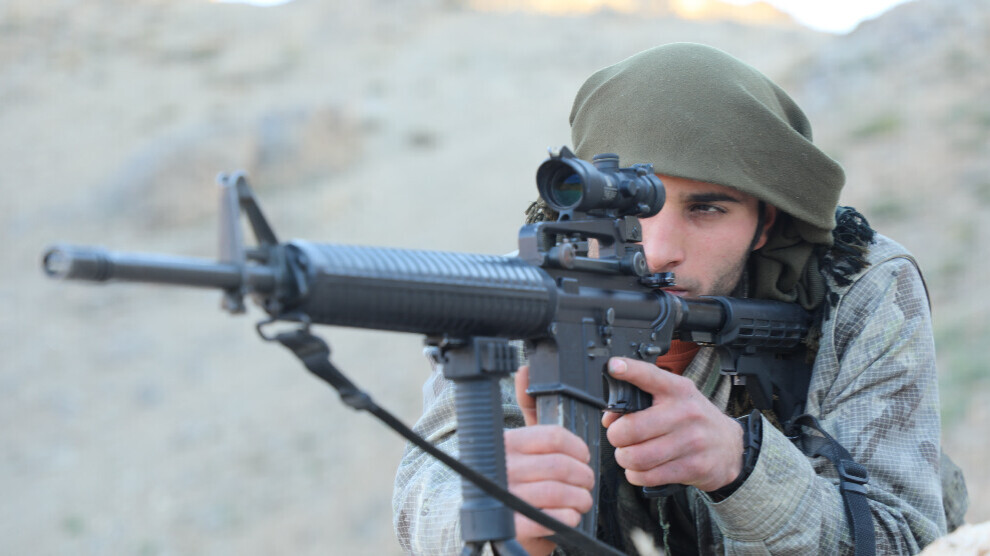 YJA Star (Free Women's Troops) and HPG (People's Defence Forces) continue the resistance against the invading Turkish forces in the guerrilla-held Medya Defense Zones in southern Kurdistan (northern Iraq).
According to the HPG Press Center statement on Tuesday, three Turkish soldiers were shot dead by guerrilla snipers in the region of Zap. The actions were carried out in the resistance areas of Girê Cûdî and Girê Amêdî, both of which are located on the western front of Zap.
Further actions against occupying forces were directed against Turkish military positions in the region. A total of six positions were damaged in a series of actions carried out by the guerrillas with semi-automatic and heavy weapons. In addition, the guerrillas took action against the flight activities of Turkish helicopters over Girê Cûdî. Military movements on the ground were stopped as a result of strikes by the guerrillas.
According to the HPG statement, two further actions were carried out against occupying troops in Metîna. Turkish soldiers in the Girê Çarçel area were the target of the sabotage actions by the guerrillas.
HPG stated that, from 11 to 13 November, the Turkish army attacked the Sîda area in Zap once with unconventional explosives. A similar attack was directed against the defence positions of the guerrillas in Girê Çarçel, where the HPG recorded eight bombings with explosive drones. The guerrilla positions in the nearby resistance area of Girê Ortê were reportedly attacked nine times with chemical weapons and eleven times with prohibited bombs.
In the same period, the Cûdî and Amêdîyê massifs were the target of nine Turkish attacks by explosive-laden drones, four attacks with unconventional bombs and one attack with chemical weapons. In addition, Turkish warplanes carried out at least thirteen air strikes targeting Girê Bahar on the Western Front of Zap; Sinînê, Lolan and Şehîd Şerîf in Xakurke; Deşta Kafya in Gare and Şêlazê in Metîna. All of these areas and parts of Barzan were also bombarded by combat helicopters and artillery.