Three Turkish soldiers killed in guerrilla actions in Zap
Three Turkish army soldiers were killed in guerrilla actions in the Zap region of Southern Kurdistan on Tuesday. Turkish troops carried out 13 chemical weapons operations and five airstrikes against guerrilla positions.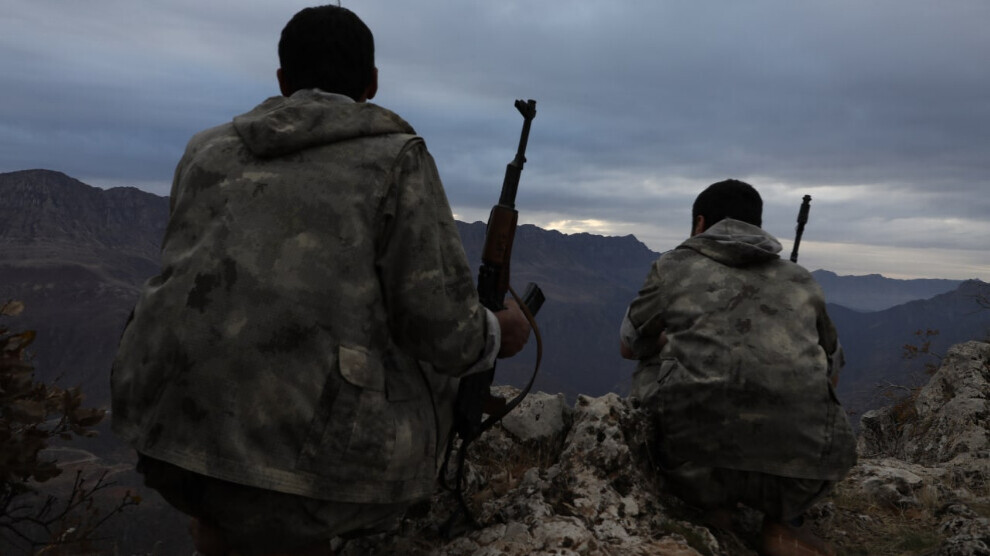 The guerrilla resistance against the Turkish invading forces in Southern Kurdistan continues to be concentrated in the areas of Çemço and Sîda in the Zap. According to the People's Defence Forces (HPG), three soldiers were killed in guerrilla actions on Tuesday: "The freedom guerrillas of Kurdistan are putting up an epic resistance against the occupation operation of the Turkish colonial state and dealing heavy blows to the occupiers. Although the Turkish army is committing war crimes and using inhumane methods in an intense way, it cannot achieve the desired result in the face of our forces fighting sacrificially."
In Çemço in the Sheladize sub-district near the town of Amadiya, mobile guerrilla teams struck Turkish troops with heavy weapons at 8am and 11am and at least two soldiers were killed. In the vicinity of the nearby village of Sîda, a soldier was shot dead in sniper action.
On the other hand, the Turkish army used chemical weapons against guerrilla positions in Çemço eleven times yesterday. Positions near Sîda were attacked once with an unconventional bomb and twice with chemical weapons. At the same time, smoke from lit plastic and rubber tires was introduced into a position.
The area around the villages of Bilind Baz and Çemrobotkî in Gare and the Golka area in Metîna were bombed by fighter jets a total of five times.
The areas of Çemço and Sîda as well as Girê Ortê in Metîna were attacked dozens of times with howitzers, tanks and heavy weapons.