Twenty-one HDK members sent to prison
Twenty-one of the 24 HDK members taken into custody in Tekirdağ were arrested.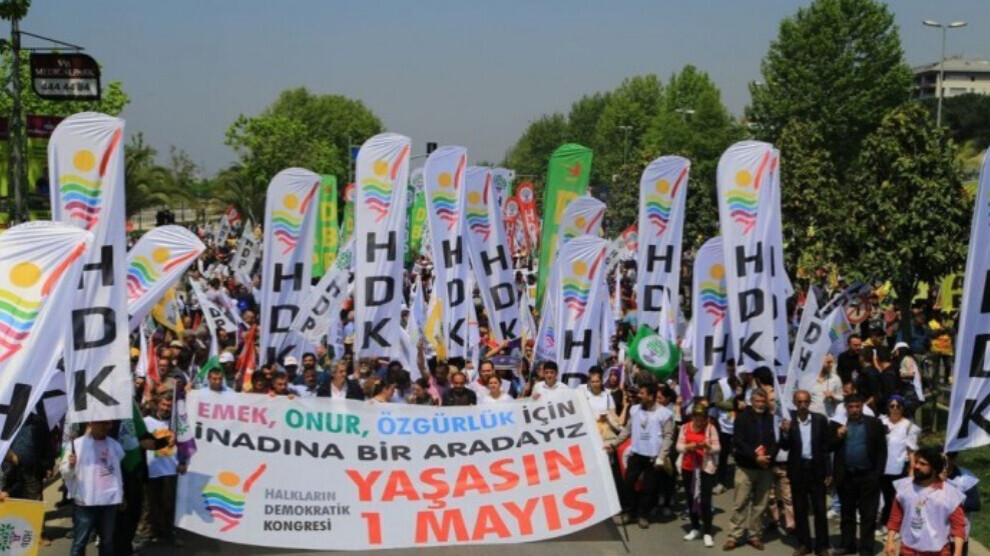 As part of the police political operations, 24 people were taken into custody in house raids in many cities on 23 May. Members and executives of political parties and non-governmental organizations within the Peoples' Democratic Congress (HDK) were taken to Tekirdağ Security Directorate.
The 24 were taken into custody accused of "membership in a terrorist organization". Those remanded in custody were Servet Taşkın, Rahmi Diren, Cezmi Yaman, Turgut Haskan, Turgut Gökçe, Çetin Kale, Adnan Kurt, Ceylan Deniz Adıyaman, Senem Özbey, Zübeyde Karaoğlan, Mehmet Akyürek, Ayla Eroğlu, Ömer Faruk Kırnıç, Aytekin Bulut, Ayşe Yolkesen, Hilmi Karaoğlan, Seza Büyükkılıç, Sinan Göksel and 2 persons whose names were not learned.
After the arrest warrant, HDK co-spokespersons and Green Left Party MPs Cengiz Çiçek and Esengül Demir, made a press statement with lawyers and families. Çiçek said: "What we saw was a show. This is not the first time we have been faced with these kinds of shows. Detainees are being targeted."
Çiçek said: "The HDK wants peace in this country. We want a democratic solution to the Kurdish question. The HDK is a structure that carries out a democratic struggle in these lands. We want to say this to the regime: we're here, we're not going anywhere. You are the one going."