Wave of Iranian attacks on Iraq's Kurdistan Region continues
Iran's attacks against military forces from Eastern Kurdistan (Northwestern Iran) stationed in northern Iraq continue.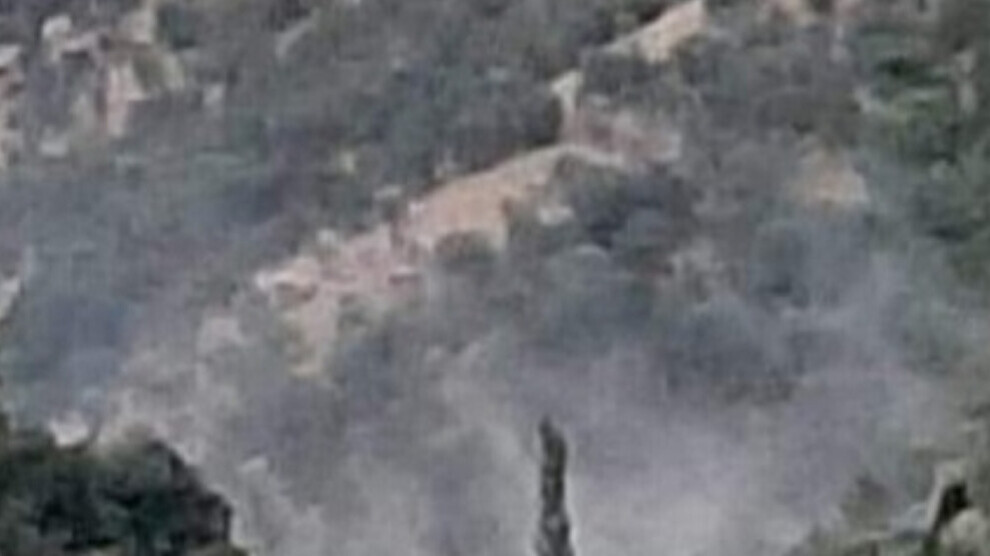 While the popular uprising in Iran continues, East Kurdistan forces and civilians in South Kurdistan became the target of Tehran's attack in Iraq's Kurdistan Region.
According to the RojNews, the Iranian regime has launched a new wave of attacks against Berbizinan, Seqer, Bêrme Sar and Helgur mountain in the towns of Sidekan and Balekayeti in Hewler (Erbil) on Friday.
It is reported the Iranian regime forces are targeting civilian settlements with missiles.
For seven days, Iran has been attacking areas in southern Kurdistan (northern Iraq) with drones and artillery fire. The wave of attacks is mainly directed against bases of the Kurdistan Democratic Party-Iran (PDK-I), the Kurdistan Freedom Party (PAK), the Party for a Free Life in Kurdistan (PJAK) and Komala in the provinces of Hewler and Sulaymaniyah.
According to the South Kurdistan anti-terrorist services, 13 people, including a pregnant woman, were killed in the attacks, and 58 people, mostly civilians, were injured.
According to reports, the region was bombed more than 70 times with ballistic missiles and bomb-laden drones.
According to the Baghdad government, the attack was carried out with 20 bomb-laden drones.
While the Baghdad and Hewler administrations condemned the attacks, Centcom, the US military command in the Middle East, announced that they shot down a drone that was heading towards Hewler on Wednesday afternoon and "seemed to be a threat to Centcom forces".
Washington denounced the "unacceptable attacks" on Iraqi sovereignty, while London urged Tehran to "stop their indiscriminate bombardment".
Berlin too described this tension as "unacceptable". Paris, on the other hand, condemned Tehran's "blatant violation of Iraqi sovereignty".
Iran accuses the Kurdish opposition parties of being involved in the uprisings that broke out after the death of Jina Mahsa Amini. The 22-year-old Kurdish woman from was arrested in Tehran on 13 September for "inappropriate dress" by the morality police and died shortly afterwards in hospital as a result of massive ill-treatment