Xwedêda İlyas: Yazidi people will not give up struggle
Sinun People's Assembly Co-Chair Xwedêda İlyas said that they would not renounce their struggle, insisting that their will is much stronger than attacks.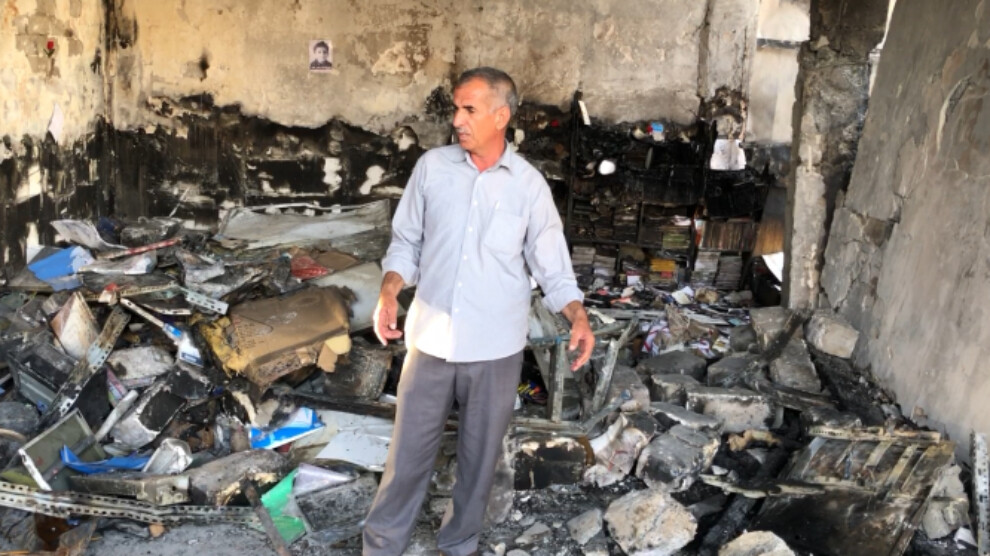 After Shengal and its surrounding villages were liberated from ISIS and the Yazidis returned to their lands, public institutions were established, and life flourished again in the region. In March 2017, the people wanted to establish their own assembly in the town of Sinun for an autonomous and free Shengal. However, attacks launched by KDP's Roj militia against Sinun had postponed the opening of the assembly.
The People's Assembly was nevertheless established on November 15, 2017, with the participation of 44 delegates. For the first time, the people of the region had an assembly to serve them. The KDP did its utmost to prevent the assembly from doing its job. The assembly served the public through its institutions and also resolved the most urgent problems of the people. Following the introduction of the assembly, the people no longer needed state institutions, and governed themselves. This assembly, which defied the KDP's authority, became the target of the Turkish forces. On June 15, 2022, the invading Turkish state's drones attacked the assembly. 7 civilians were injured, and a 12-year-old boy named Seleh was martyred.
'Our will is stronger than attacks'
Speaking to RojNews, Sinun People's Assembly Co-Chair Ilyas said, "Our will is stronger than their attacks, we will continue our activities. The forces that were supposed to protect us escaped, left our people alone in 2014, and abandoned Shengal in 2017 in the same way. It was obvious that they could no longer rule Shengal. The people governed themselves and established their own institutions and organizations, including popular assemblies. Our people have been attacked by Turkish forces for centuries and are now facing similar attacks. Not only we, the Yazidis, but the entire Kurdish people are faced with Turkish invasion attacks. They want to repeat what happened to us in 2014. Attacks are taking place at a time when our people are about to return to their lands. Unfortunately, the Iraqi government does nothing to stop these attacks which prevent our people from returning to their lands."  
 'Iraq is not fulfilling its responsibilities'
Ilyas spoke about Iraq's attitude towards the Yazidi community; "Iraq does not fulfil its responsibilities towards our society. Thousands of our people were killed during the last mass slaughter against our people, which was caused by Iraq, and we were not protected. Further massacres seem to be very likely to happen. How much longer will this situation continue? No one wants to protect us. We must protect ourselves. Our will is stronger than their tanks and artillery. Only a few have submitted their will to the enemy, and they work on behalf of the Yazidi's enemies. Political parties that do not want to contribute to our nation have been manipulating our people since the establishment of the autonomous administration. What mistake did Seleh make? How many more kids will be killed? We lost thousands of people because of them. Our people need to know their friends and enemies."
'People should return to their lands'
Ilyas also addressed the return of the Şengal people to their lands, stating, "Our people should stop migrating and return to their lands. The tents set up by others will not always host our people. The attacks will continue as long as we do not protect ourselves. Self-government and defence are linked to repatriation. Our people in South Kurdistan are also facing attacks. Our children are burning inside tents there, too. Our people should get rid of this rule and return to Shengal."
'We will not give up our struggle'
"We will not give up the struggle, for which we have suffered hundreds of martyrs," Ilyas concluded.
https://anfenglishmobile.com/kurdistan/a-new-dirty-plan-for-shengal-60685