YRK: Turkish state bombed civilian areas in Asos
YRK called on the people in all four parts of Kurdistan to claim the fighters and Kurdistan freedom guerrillas in this historic time, and not to remain silent in the face of the attacks.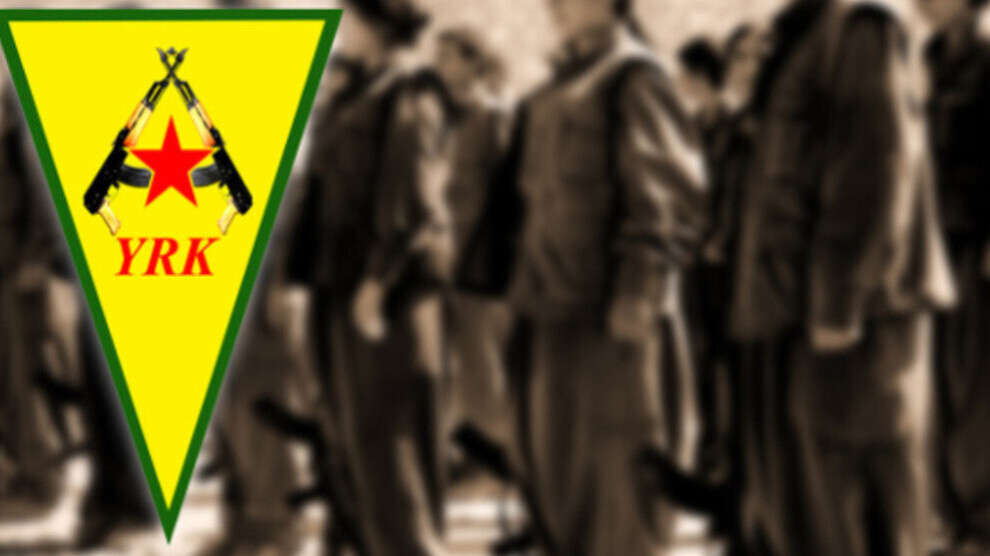 The Eastern Kurdistan Units (YRK) released a statement providing information on the aftermath of Turkish air raids in the region of Asos in the Iraqi-Iranian border area.
According to the YRK, Asos was among the targets of a series of Turkish air raids carried out on November 20 in Rojava (northern Syria) and southern Kurdistan (northern Iraq).
YRK stated that their forces suffered no harm in the attacks which, however, severely damaged the gardens and orchards of the local population.
The statement pointed out that the invading Turkish state had escalated its attacks against the regions of Asos and Pêncîvîn for some time, noting that these attacks were carried out "in coordination with the Iranian invasion" amidst the ongoing popular uprisings in Iran and Eastern Kurdistan.
"Most recently, the Turkish invasion has carried out simultaneous attacks on several areas in Southern Kurdistan and our people in Rojava Kurdistan. These attacks were allegedly conducted in retaliation for the Taksim bombing. However, not only us but also the whole world knows that those attacking Rojava and Southern Kurdistan are the very same forces that carried out the Taksim bombing," YRK said.
The statement continued, "We in the Eastern Kurdistan Forces stand with our resilient people in the same way we supported our people in Rojava Kurdistan in the fight against ISIS. We condemn the massacre perpetrated by the invading Turkish state and offer our condolences to the families of the martyrs and wish a speedy recovery to the injured. We once again call our people in all four parts of Kurdistan to claim the fighters and Kurdistan freedom guerrillas in this historic time, and not to remain silent in the face of these attacks."