Activists in Freiburg protest Turkish attacks
Kurds in Europe have been taking to the streets to protest the Turkish regime's genocidal attacks against the Kurdish people and their lands.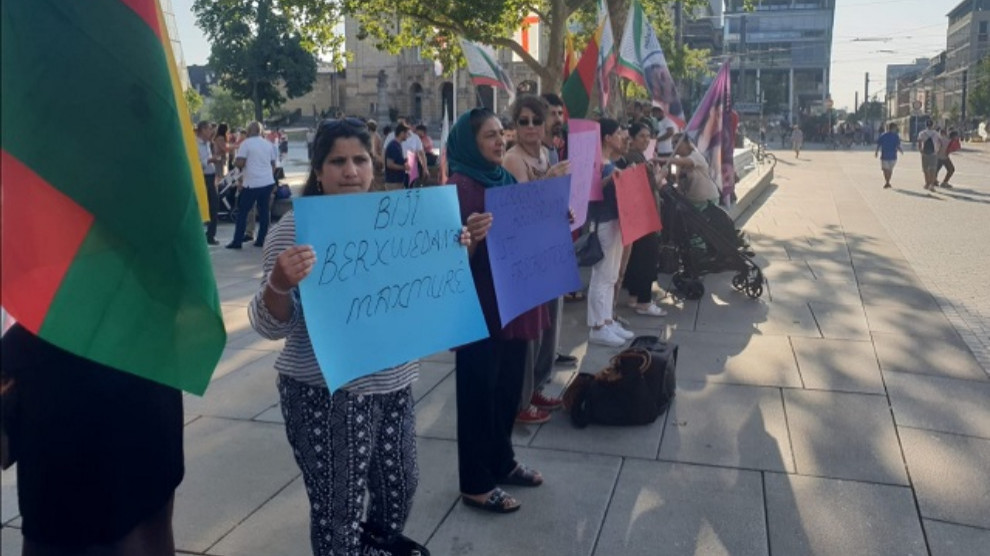 The Turkish state's genocidal and invasion attacks against South Kurdistan were protested in a demonstration in Freiburg.
The protest in Freiburg took place at Alte Synagoge Square.
Activists chanted slogans against the attacks and in favour of peace. The protest was attended by members of Nuda Women's Assembly and Freiburg DKTM.
Speakers at the protest condemned the Turkish army's air and land strikes as well as the cooperation of the South Kurdistan government.