ADGB calls for solidarity actions with protests in Turkey and Kurdistan
The left alliance ADGB calls for urgent solidarity actions in Europe in view of the protests for the resignation of the AKP/MHP government in Turkey and Northern Kurdistan.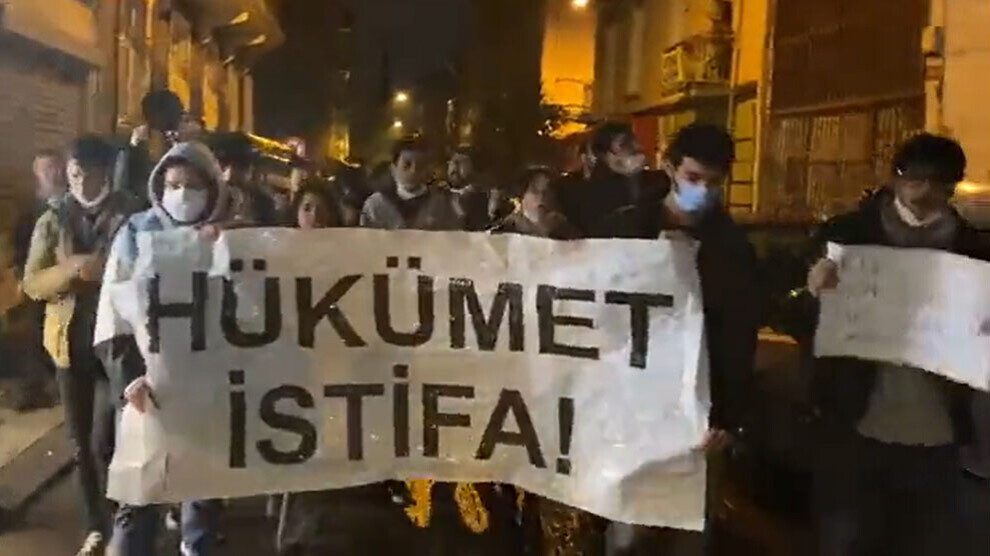 In view of the rapid collapse of the Turkish lira, people in Turkey and Northern Kurdistan are taking to the streets. The Alliance of Democratic Forces in Europe (ADGB) urgently calls for solidarity actions under the slogan "Recep Tayyip Erdoğan, step down!" in Europe.
"People can no longer breathe"
ADGB co-spokespersons Hüseyin Ateş and Zeynep Çalışkan said: "In Turkey, the people are on the streets in Istanbul and Ankara with slogans like "Tayyip, resign", "Government, resign". Economic crisis, poverty, the elimination of law and justice, the condemnation of the entire future of a country of 84 million people by decisions coming from the mouth of one man, the annihilation of people's work for years, often for life, by suspension by decree (KHK), the removal of deputies elected by the people, of mayors on contrived pretexts and their imprisonment, the appointment of trustees in their place, the restriction of the universal right to education, the gambling with the future of youth, the daily murder of two or three women ... all these realities have led to a situation in which people can no longer breathe.
"The people's patience thread is broken"
The recent rapid succession of price increases, the inflation, which even when the government speaks of 20 percent is actually 50 percent, have made the people's patience snap. In Istanbul and Ankara, police attack protesters, but people keep rallying and continuing their uprising.
"Step back, Erdoğan"
As ADGB, we call on all people in Europe to take action everywhere under the slogan 'Recep Tayyip Erdoğan - Step back! Take Actions. Let's raise our voices everywhere and call on Erdoğan to resign."