Bachelet on ISIS prisoners: States must assume responsibility
The fate of foreign ISIS members and their relatives continues to be discussed.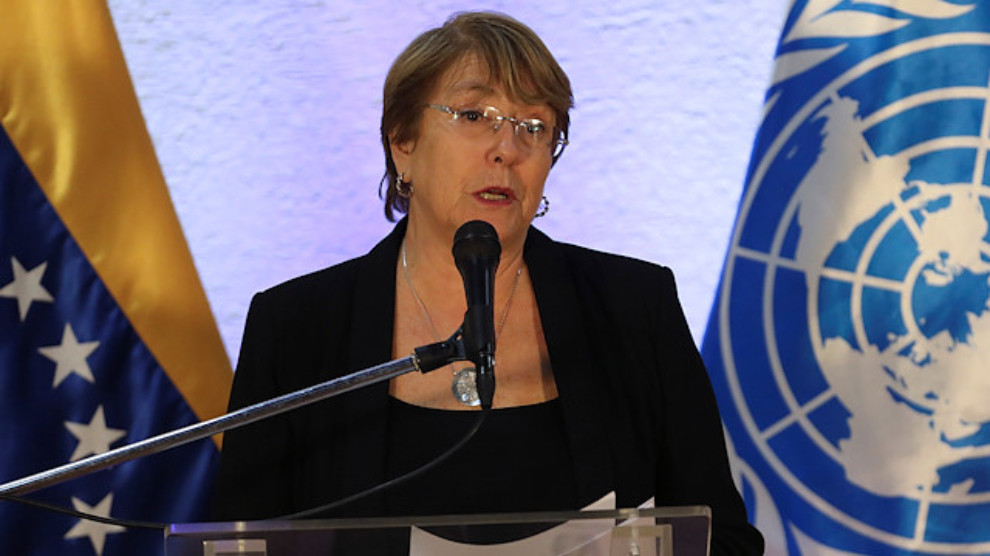 U.N. human rights chief Michelle Bachelet said on Monday that 55,000 captured Islamic State fighters, including foreigners, and their families detained in Syria and Iraq should face fair prosecution or be freed.
States "must assume responsibility for their nationals" and should not inflict statelessness on fighters' children who have already suffered so much, Bachelet also told the U.N. Human Rights Council as it opened a three-week session in Geneva.
The 55,000 include alleged foreign fighters from nearly 50 countries and 11,000 family members held at the al-Hol camp in northeastern Syria "in deeply sub-standard conditions", she said.
"Foreign family members should be repatriated unless they are to be prosecuted for crimes in accordance with international standards. Children, in particular, have suffered grievous violations of their rights - including those who may have been indoctrinated or recruited by ISIL to perpetrate violent acts," Bachelet said.
After the military victory of the Syrian Democratic Forces (SDF) over ISIS, 11,000 ISIS jihadists and 72,000 family members and children ended up arrested in self-governing areas. While the jihadists are held in prisons, the women and children are in refugee camps. Among them are people from 54 different countries. At the moment, the fate of foreign ISIS members and their relatives is being discussed.
In recent months, several foreign women and children within ISIS have been transferred to their countries of origin.
In late May, 148 women and children of ISIS members were returned to Uzbekistan.
The autonomous administration of northern and eastern Syria handed over two women and six children with US citizenship to the United States at the beginning of June. The repatriation of women and children from the battered "Islamic State" had come at the request of the US.
The Norwegian government has already signed a repatriation agreement with Northeast Syria's self-government. The Autonomous Administration Foreign Relations Bureau has handed over 5 children to Norwegian government authorities on 3 June.
Denmark has on Sunday retrieved a twelve-year-old child whose parents are imprisoned in Rojava and who are members of the Islamic State (ISIS) jihadist militia and have Danish citizenship.