Barış Keve laid to rest in Çatak
Political prisoner Barış Keve, who died in an isolation cell under suspicious circumstances, has been buried in Çatak.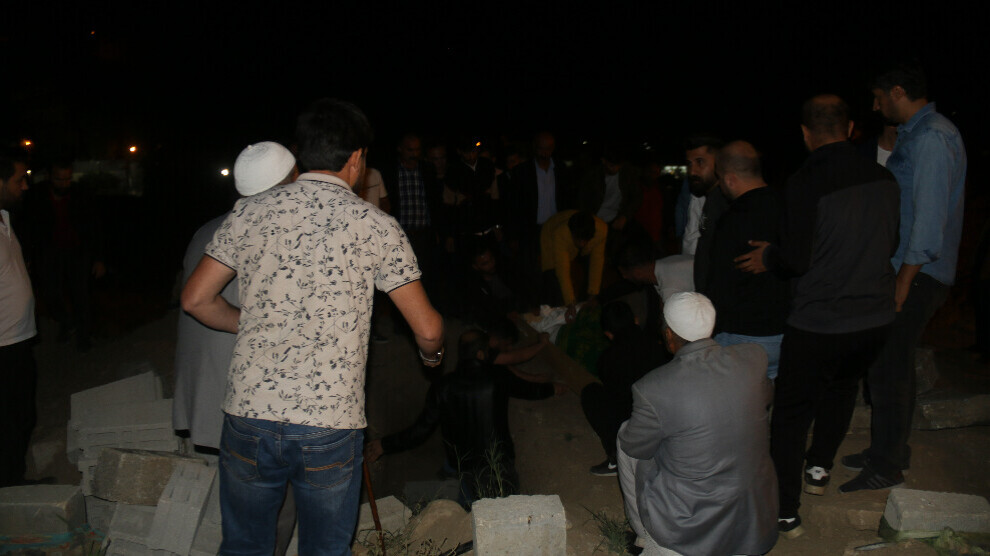 Political prisoner Barış Keve, who died under suspicious circumstances in an isolation cell in Malatya prison on Sunday night, was buried in his hometown of Çatak in Van province.
The funeral at Çatak Central Cemetery was attended by hundreds of people, including board members of the provincial and district federation executives of the Peoples' Democratic Party (HDP) and the Party of Democratic Regions (DBP), as well as representatives of the women's movement TJA and various civil society organizations.
Despite threats from the police to break up the funeral procession, the participants kept shouting slogans like "Long live the prison resistance".
Barış Keve was arrested for membership in an "armed terrorist organization" and sentenced to six years and three months in prison. A few days ago he was taken into solitary confinement for a "disciplinary punishment" and died under unclear circumstances.