Dramatic fall in the rate of union members in Turkey
DIH lawyers visited Flormar workers who are resisting in front of the factory in Gebze for 234 days.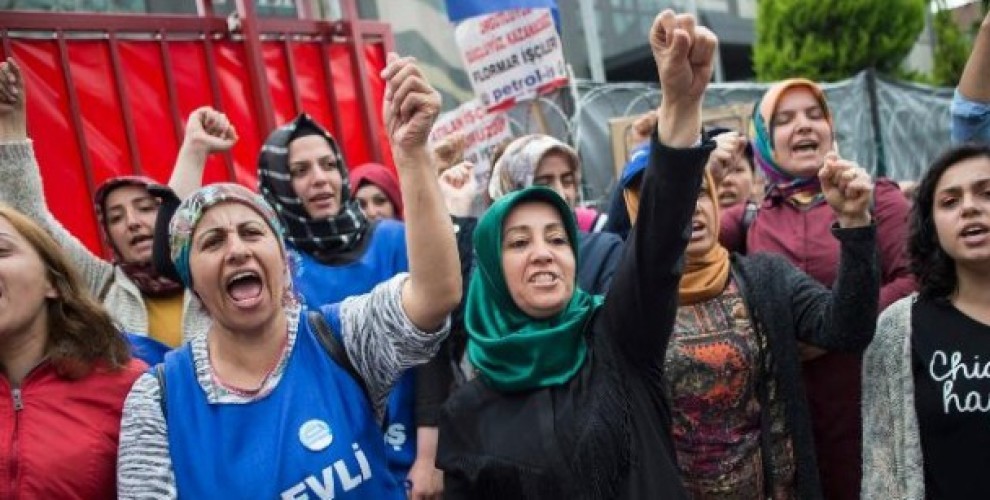 On the 28th anniversary of the first general strike of the working class on 3 January 1991, members of the Lawyers for Democracy (DIH) visited the workers of Flormar, who were laid off for being unionized and have resisted in front of the factory in Gebze for 234 days.
DIH members, who were welcomed with enthusiasm, made a statement after their meeting with Flormar workers. "Flormar is committing a crime, union organization is a right. Flormar workers are not alone" said a banner while lawyer Yildiz Imrek read a statement on behalf of DIH.
Imrek underlined that the democratic rights won by the workers and laborers as a result of great struggles are under threat today.
In the early 1990s, he recalled that 22% was the rate of unionized workers while today this rate declined to 6%.
Imrek recalled the massacres of workers at Soma mine, Ermenek, Torunlar, Istanbul 3rd airport and added that the responsibility of bosses in these murders goes unpunished. Workers claiming their rights on the other hand are taken into custody and sent to prison.
Imrek reminded that the Turkish government has banned strikes and obstructed collective contracts exploiting the State of Emergency.
Referring to the constitution, Imrek said that unions, collective bargaining and the right to strike are granted and added that Flormar employee was acting illegally and committing a crime.