Father who lost son in Ankara massacre sentenced to prison
Mustafa Dogan, who lost his son Guney Dogan in the October 10 Ankara Massacre, was sentenced to 10 months in prison for "insulting Erdogan".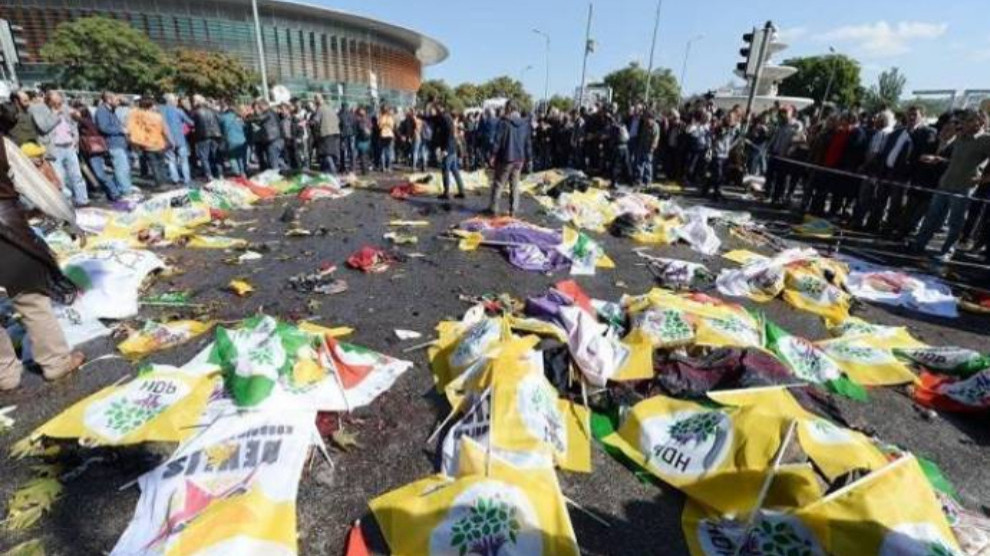 The first hearing for the case against Mustafa Doğan, father of Güney Doğan who lost his life in the October 10 Ankara massacre, was held at the Western Ankara Court House Criminal Court of Peace No.8. Mustafa Dogan and his lawyer Atiye Arikan were present in the hearing.
In the verdict hearing of the Ankara Train Station Massacre, held on August 3, 2018 at the Sincan Prison Campus, Mustafa Dogan had said, "We don't trust justice in this country. The murderer state will answer for this crime. Let it be known that it is the political government who murdered our loved ones on October 10. Let it be known that it is the AKP government. It is the fascist Tayyip Erdogan. Tayyip Erdogan is the one who killed my child's future."
Following identification, the indictment was read at the hearing. Dogan submitted his defense and said he doesn't remember fully because it has been a long time since the incident, and asked for his previous statement to be read.
A comment he made on September 11, 2018 during the investigation phase was read again. Dogan said, "I don't remember if I said such a thing there or not. I demand that my state of mind as a grieving father who lost his son in the event to be taken into consideration. I plead not guilty and demand to be acquitted."
The court's verdict is as follows: "The suspect has been proven to have committed the crime of insulting the President, as such, the suspect has been sentenced to 1 year in prison, taking into consideration the suspect's character, the manner in which the crime was committed, the insistence, reasoning and weight of the words used, and the intensity of intent. The sentence has been reduced by 1 in 6th to 10 months in prison due to the suspect's sincere defense and remorse. The announcement of the verdict has been deferred."