Freedom for Öcalan Vigil reached week 368
The Vigil demanding freedom for Kurdish People's Leader Abdullah Öcalan in front of the Council of Europe has reached week 368.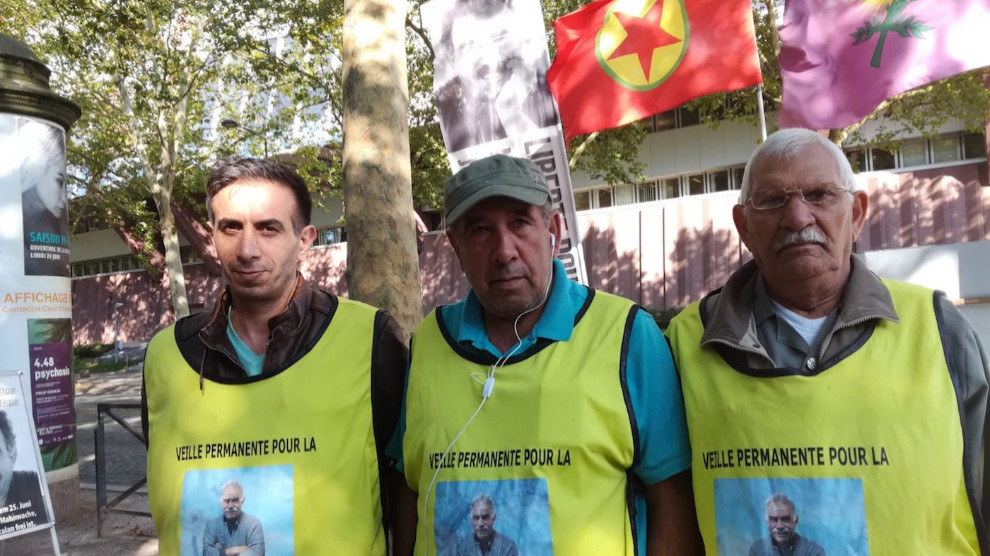 The Freedom for Öcalan Vigil in front of the European Council in Strasbourg has been taken over by a new group of activists this week.
Three Kurdish activists coming from Bremen have taken over the Vigil from Kurds coming from Mannheim.
The new group from Bremen includes Bavê Exmed, Vedat Demir and Ali Hesen.
In the statement made on behalf of the group, activists emphasized that the captivity of the Kurdish People's Leader would never be accepted and the Vigil action will continue until his freedom is achieved.
The activists called on all Kurdish people to take part in the action to ensure freedom for Öcalan.
The Freedom for Öcalan Vigil began on 25 June 2012 and has been going on uninterruptedly for more than 7 years.