Freedom March to Gemlik vows to continue the struggle until Öcalan is freed
Participants of the Freedom March to Gemlik stressed that they will continue their struggle until the physical freedom of Abdullah Öcalan is ensured.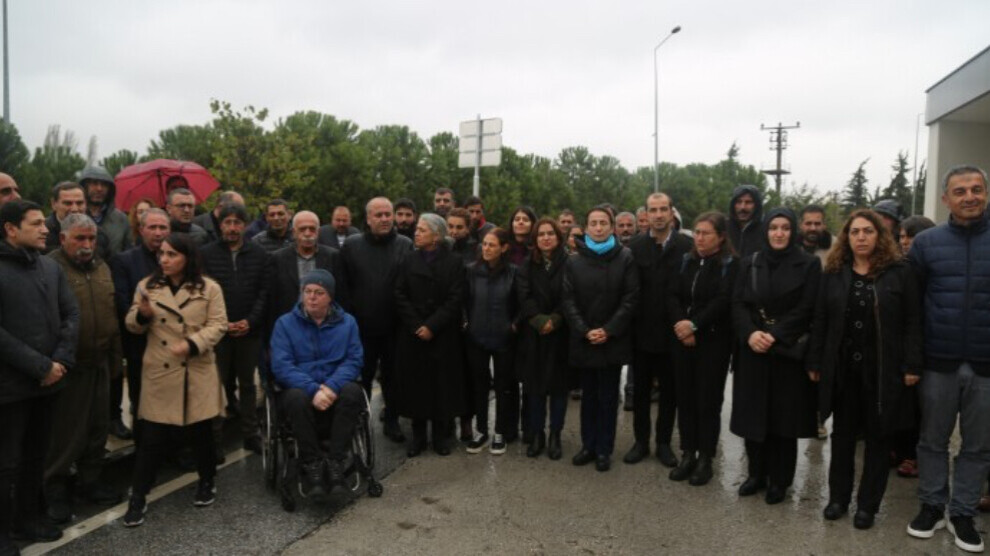 The HEDEP (Peoples' Party for Equality and Democracy), DBP (Democratic Regions Party), DTK (Democratic Society Congress), TJA (Free Women's Movement), Peoples' Democratic Congress (HDK), MEBYA-DER (Association for Assistance, Solidarity and Culture with Families Who Lost Their Relatives in the Cradle of Civilizations) and MED TUHAD-FED (Federation of Law and Solidarity Associations for the Families of Detainees and Convicts) organised a "Freedom March" at the weekend, calling for the release of Abdullah Öcalan and a political solution to the Kurdish question. As part of the action, 122 places in Turkey made their way to Gemlik. The district in the province of Bursa is the starting point for boat traffic to the prison island of Imrali in the Sea of Marmara, where Abdullah Öcalan and his fellow prisoners Hamili Yıldırım, Ömer Hayri Konar and Veysi Aktaş are being held. 
Hundreds of buses and cars were stopped by Turkish police on their way to Gemlik. Despite repeated obstructions and adverse weather conditions, demonstrators managed to arrive in Gemlik where they repeated their demand for the freedom of Abdullah Öcalan and a peaceful solution to the Kurdish question.
The gathering in Gemlik was followed by a press statement. Speaking here, DBP Co-Chair Çiğdem Kılıçgün Uçar pointed out that the isolation imposed on Abdullah Öcalan has turned into a regime.
Vowing to continue their struggle against the isolation of Öcalan, Uçar said: "We have completed our 'Freedom March' to Gemlik. Despite the police siege and obstructions by the state, our people continued their march for the establishment of democracy in the country and achievement of peace in the Middle East."
Uçar continued: "We call out from Gemlik once again; the Kurdish question is one of the most important realities in this country and the government, with its policies of war and isolation, tries to turn the new century of the republic into a century of assimilation and massacres."
Uçar concluded: "We will not allow isolation to turn into a regime and we will continue our struggle until the freedom of Mr Öcalan, the single person with a project for the achievement of democracy, equality and freedom in this country, is ensured. We thank all those who have contributed to this action which has achieved its purpose. Our struggle against fascism will continue."