Germany, UK and Denmark don't want ISIS members
Germany, the UK and Denmark have responded to US President Trump, who said European countries should take back the ISIS members captured alive by the SDF and put them on trial, and said they don't want the ISIS members.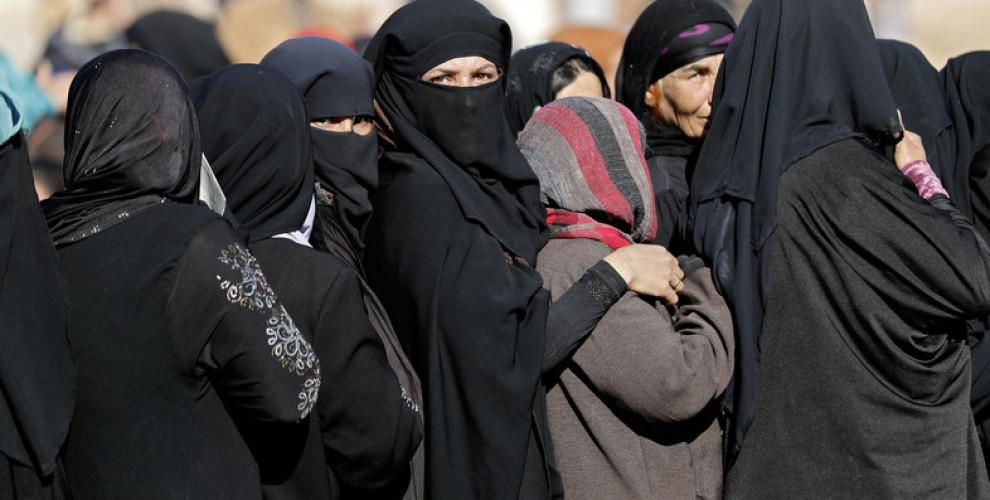 US President Donald Trump posted on Twitter yesterday and said, "The United States is asking Britain, France, Germany and other European allies to take back over 800 ISIS fighters that we captured in Syria and put them on trial. The Caliphate is ready to fall. The alternative is not a good one in that we will be forced to release them."
Germany, the UK and Denmark have responded negatively to the extradition of ISIS prisoners in Rojava Kurdistan and northern Syria.
Germany's Foreign Ministry issued a statement and said they are unable to obtain certain information on the German citizens in the region because they don't have official representation in Syria. The Ministry continued: "There are reports that some of our citizens are in prison in Syria, but we are unable to confirm that through our own sources.
German media, however, has been publishing interviews with German citizen ISIS members held by the YPG. The media has also been publishing leaked information that there are several investigations and outstanding warrants in Germany on the captured ISIS members.
DENMARK: THEY ARE TOO DANGEROUS, WE DON'T WANT THEM
Unlike Germany, Denmark was a lot clearer on the matter. Danish Prime Minister Lars Løkke Rasmussen's foreign affairs spokesperson Michael Aastrup Jensen said the ISIS members held by the YPG are "the most dangerous people in the world and (they) don't want them". Danish social democrats opposed this view and said, "They went to join ISIS from here, so the first crime committed was in their own country, and thus they should face trial here."
There is a similar discussion in the UK going on right now. British citizen Shamima Begum, who fled the UK to join ISIS gangs when she was 15, recently said she wants to go back to her country. Home Secretary Sajid Javid said they don't want Begum or any other ISIS members back.
Javid issued a statement a few days ago and said the individuals in question have displayed contempt against their country when they left the UK to join ISIS. Javid added: "If you supported terrorist organisations abroad, I have no reservations in preventing your return." Secretary of State for Justice David Gauke said preventing a citizen from returning to their country is against the law, and added: "We can't leave our citizens stateless, otherwise we would have legal problems."
ONLY 5 COUNTRIES DEMAND THEIR CITIZENS BACK
France, Indonesia, Russia, Morocco and the Sudan have submitted official requests for extradition for their citizens captured in YPG operations against ISIS.
YPG's special units have captured over 2700 ISIS members in operations in Northern Syria. They are currently held in Rojava Kurdistan, and over 800 of them are citizens of 46 states, mostly Western. The Rojava Administration has been calling on the US, France and Germany to intervene and take over the trial of the foreign ISIS members.
In late January, YPG forces captured another German citizen during the operation to clear Deir ez-Zor of ISIS gangs. ISIS chief Martin Lemke was part of the ISIS torture and intelligence units. He was tasked with abducting individuals ISIS deemed suspect and obtain information under duress. Many prisoners have been killed in prisons under Lemke's responsibility.