Google supports project for Kurdish Wikipedia
Wikipedia's new project to boost Kurmanji dialect of Kurdish.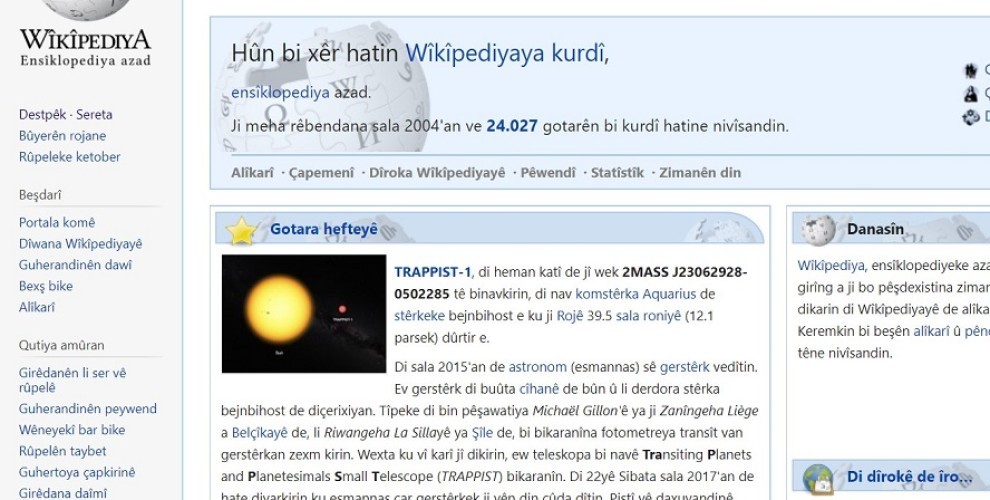 The Google has donated 2 million dollars in order to speed up the translation of Wikipedia's contents in various languages, including the Kurmanji dialect of Kurdish.
Wikipedia, the biggest online encyclopedia, automatically translates articles into 15 languages. A document in one of the 15 languages, is immediately translated to other formats. This system is about to be used for more languages, and it will also include the Kurmanji dialect of Kurdish.
Along with Kurmanji, the Wikipedia's new project will also translate the African dialects of Hausa, Yoruba and Zulu. The project is prepared and led by the 'Growing Local Language Content' initiative, and the Google is supporting the plan.
In order to develop the use of local languages online, Google has donated 2 million dollars to the project. The noted local languages are spoken by some 100 million people around the world.
There are almost 24.000 articles in Wikipedia's Kurmanji section which was launched in 2004. Apart from the Kurmanji dialect, Wikipedia contents are also translated in Sorani, Kalhuri and Dimliki dialects of the Kurdish language.