Governor banned activities for Suruç massacre anniversary
The Urfa Governorship banned all activities and actions in the province on the eve of the anniversary of the Suruç Massacre, in which dozens of people were killed.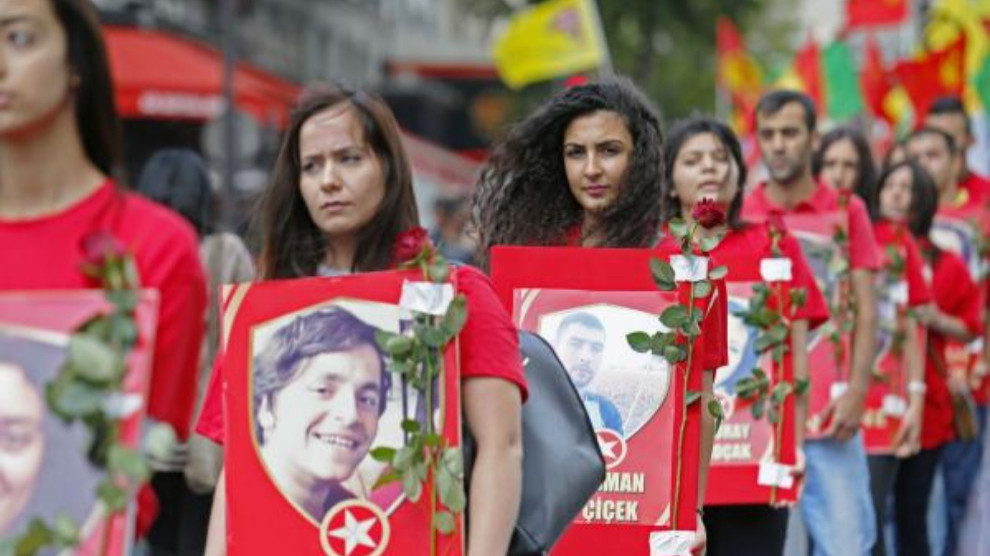 On 20 July 2015, 33 people were killed and 104 were wounded in a bomb attack targeting members of the Federation of Socialist Youth Associations (SGDF) in the border town of Suruç in Urfa province.
The youth were going to bring children from Kobane some toys as well as solidarity to the people of Kobane who took shelter in the province.
ISIS mercenaries backed by the Turkish state carried out the deadly attack. On the eve the anniversary of the massacre, Urfa Governor banned all actions and activities in the city.
The statement issued by the Governorate said: "(...) all kinds of meetings, marches, press releases, rallies, tents, stands and similar open-air activities that may be held in open areas, are banned from 8 am on 18 July 2019 to 11.59 pm on 25 July 2019. The ban covers the geographical boundaries of Şanlıurfa including the city centers and districts."