Green Left MP candidate remanded in custody
Green Left Party Izmir parliamentary candidate Meryem Yıldırım was remanded in custody.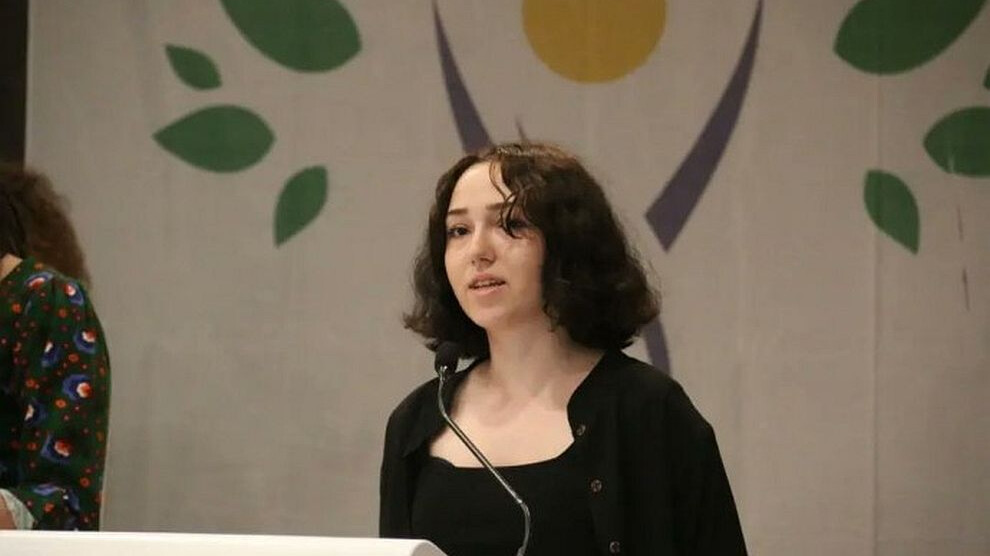 Persecution of Green Left Party activists and former candidates, continues.
Izmir parliamentary candidate Meryem Yıldırım, who was taken into custody on 30 April as part of an investigation based in Eskişehir and subsequently released on house arrest, has been remanded in custody on Wednesday.
Following the prosecutor's objection to the house arrest decision, an arrest warrant was issued for Yıldırım, who went to the Izmir Courthouse on Wednesday to give a statement.
Yıldırım was arrested by the judge on charges of "membership in an illegal organization" and sent to Şakran Women's Closed Prison.
Since the beginning of April, and throughout the election campaign, a series of operations targeting Kurdish political parties, legal and media organizations have been carried out, resulting in numerous arrests.