HDP calls for participation in Gemlik march to protest Öcalan's isolation
The spokeswoman of the Peoples' Democratic Party (HDP), Ebru Günay, called for participation in the march to be staged to Gemlik on February 6.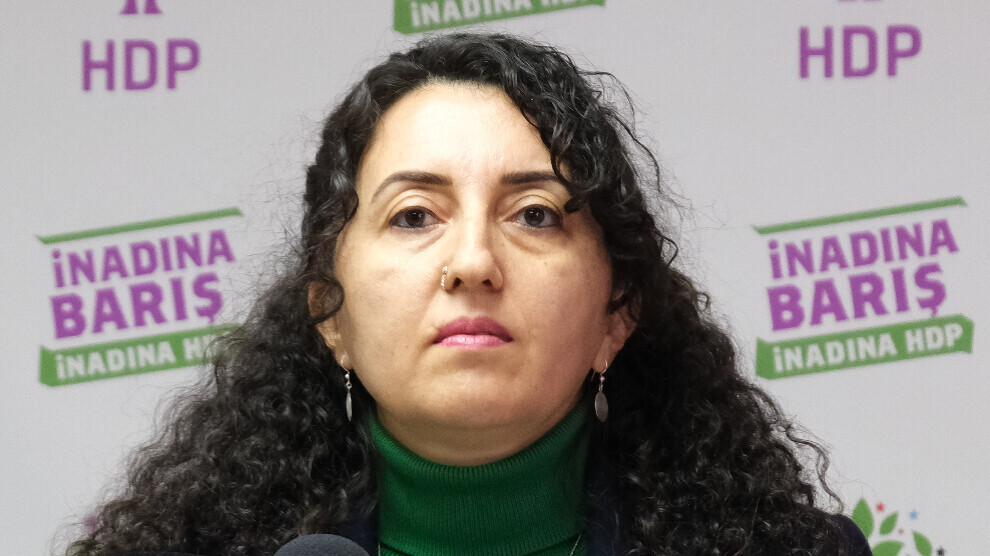 The Democratic Society Congress (DTK), Democratic Regions Party (DBP), Peoples' Democratic Party (HDP) and several democratic institutions will stage a march to Gemlik against the isolation imposed upon Kurdish people's Leader Abdullah Öcalan. The march will start on 6 February from Yüksekova and Kızıltepe.
HDP spokeswoman Ebru Günay held a press conference at her party's headquarters and called for participation in the march.
"The main reasons for the government's inability to rule the country are the isolation and war policies it pursues. The isolation of Mr. Öcalan in Imrali and the deadlock on the Kurdish question reveal the government's approach. We all know that the country is now governed by isolation policies. The government cracks down on all oppositional groups through isolation practices. Therefore, we insist on defending and promoting freedom against isolation and peace against war," Günay said.
The HDP spokeswoman further stated: "In the meantime, our parliamentary group is continuing a vigil against isolation. The vigil has today entered its second month. Many democratic groups, including our party, will stage a march on February 6 in two separate groups from Yüksekova and Kızıltepe. The isolation will be explained to the public with meetings, panels, events and press statements during the march. It will be emphasized that people cannot be at ease without the end of isolation. We will say that 'We are marching to Imrali for a solution'. We know very well that Mr. Öcalan is one of the most important political actors who can offer a solution to the Kurdish question in this country. Mr. Öcalan is one of the most important political figures that work in favour of the people. That's why those who insist on deadlock on the Kurdish question champion the policies of isolation. That's why those who insist on war policies continue to advocate isolation. I urge all who care about the democracy of the country and who really want a solution, and all democratic circles to join the march on February 6. This march is for the solution and the future of the country."