HDP co-chair and deputies welcomed by masses in Van
Masses welcomed the HDP delegation in Van province.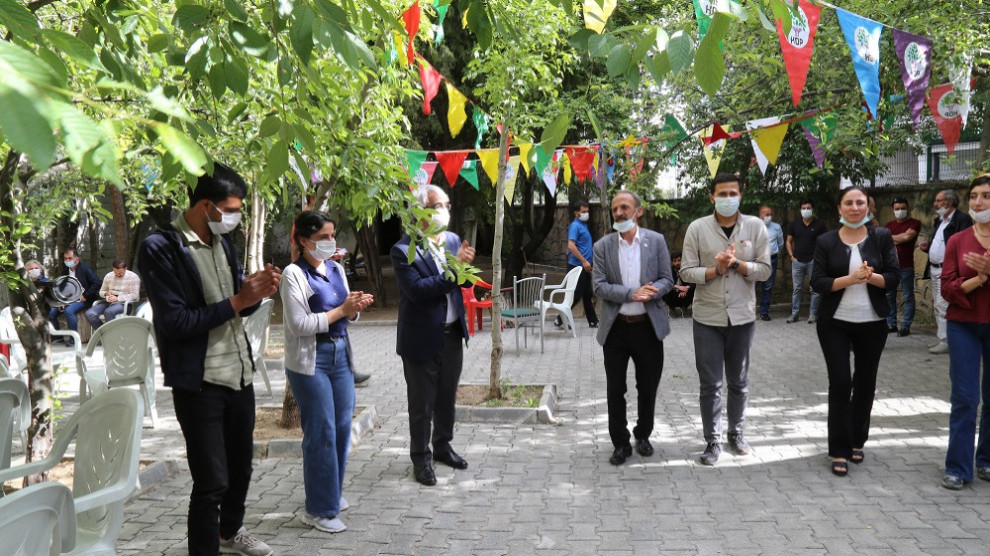 The Peoples' Democratic Party is organizing a two-track democracy march to Ankara, beginning from the western province of Edirne and the southeastern province of Hakkari, in response to the revocation of the parliamentary status of HDP MPs Leyla Güven and Musa Farisoğulları and the Erdoğan-AKP regime's continuing crackdown on our party and the opposition in general.
As part of a broader campaign titled "The Democratic Struggle Program", this march aims to meet with different sections of society and deliver their demands to Ankara. The march will start on June 15 from Hakkari and Edirne and end in Ankara on June 20.
HDP co-chair Mithat Sancar and deputies have arrived in Van province to join tomorrow's march. The HDP delegation was welcomed by masses with great enthusiasm. HDP group coming from the Black Sea region in northern Turkey joined the celebration with their local dance.
The HDP delegation went to the party building under a police siege. Here they were met by crowds and held a consultation with the party members. Police forces threatened the group and asked them to disperse.
Sancar and the deputies then moved to Hakkari where the march will start at 10 am Monday morning.
RELATED NEWS: