HDP's Kubilay: Turkey must withdraw unconditionally from Syria
HDP spokesperson Günay Kubilay has called for an unconditional withdrawal of Turkey from Syria. He said Erdoğan must respect the Syrian peoples' right to self-determination and explain what Turkish soldiers are dying for in Idlib.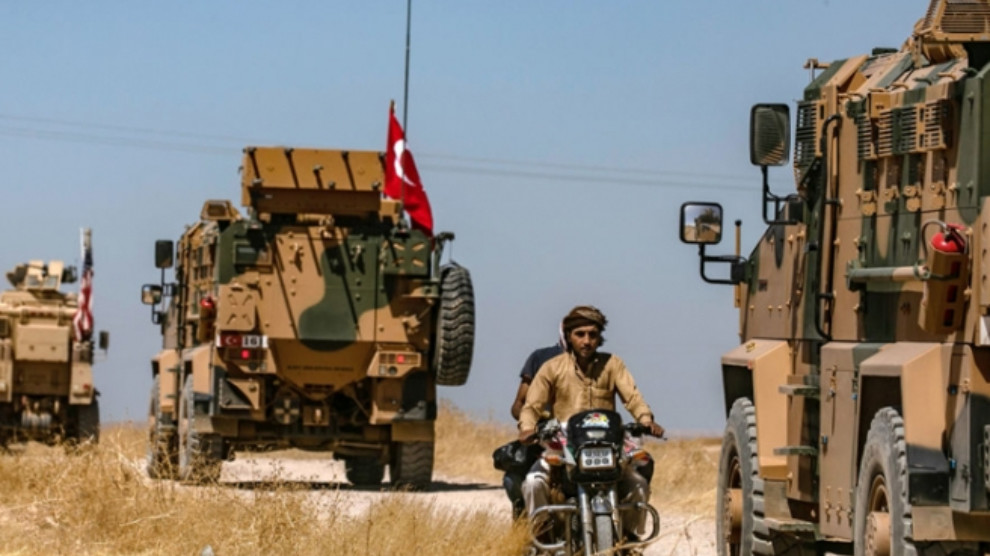 The spokesman for the Peoples' Democratic Party (HDP), Günay Kubilay has called for Turkey's unconditional withdrawal from Syria. At a press conference held at the party's headquarters in Ankara on Friday, the HDP politician spoke on current political issues, focusing in particular on the situation in the embattled Idlib region.
The situation in the Idlib is becoming more critical every day, and the AKP/MHP government coalition has created a horrific scenario in neighbouring Syria, Kubilay said and continued: "On the one side is the Syrian army, supported by Russia and Iran, and on the other side is the Turkish military, which has the order to protect Hayat Tahrir al-Sham (HTS) and the so-called "Free Syrian Army" (FSA). The Syrian army is trying to cleanse its own territory of the al-Qaeda spin-off HTS. And what is Turkey doing there? What are the soldiers of the Turkish army doing there?
Just a few days ago eight members of the Turkish army lost their lives in Idlib. Erdoğan must explain what these soldiers died for and why Turkey does not withdraw its troops from Syria. Erdoğan and his cabinet have badly fallen into the trap in both Syria and Libya and cannot escape political responsibility. It has been shown that all agreements concluded with Russia are not being implemented in practice. It becomes apparent that the agreements made with Russia remain uncovered on the ground. It is obvious that no agreement that does not bind the Syrian army and the government in Damascus can be implemented. So if Erdoğan happens to claim to have been betrayed by Putin, he is clearly betraying himself.
We are the only parliamentary group that has rejected the Syrian mandate and we are not one of those who go to the fire with petrol. We will continue to tell the public about the need for a fundamentally peaceful and principled foreign policy. We call once again for Turkey to withdraw from Syria without conditions. A democratic political process must be made possible and the Syrian peoples' right to self-determination must be respected."