Ilisu Dam reservoir not filled yet
The Turkish government did not start filling the Ilisu Dam reservoir on 10 June as originally planned. In a press release, the government confirmed that "tests are still underway".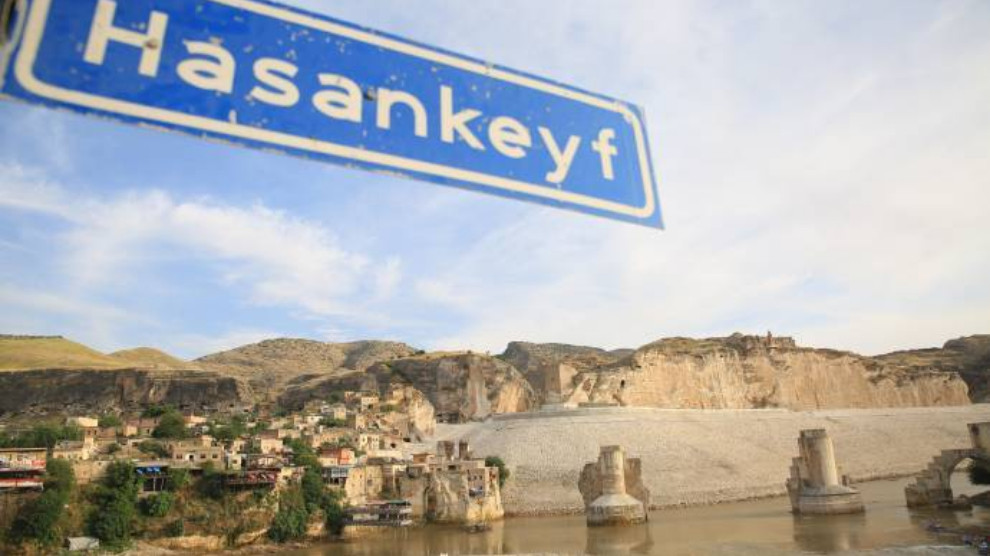 Hasankeyf, the 12 thousand years old historical site, will be left under water because of the construction of the Ilisu Dam. Some 199 settlements along the Tigris River will be inundated along with Hasankeyf. 
For Hasankeyf residents a new residential area was built on the slopes of Mount Raman. With the coordination meeting previously held in the district, it was announced that the settlements had to be emptied between 15 May and 15 June. However, because the infrastructure of the new settlement was not finished, emptying operations could not be done in Hasankeyf.
In his speech before the 31 March elections, President Tayyip Erdoğan announced that 98 percent of the Ilisu Dam was completed and that the reservoir will be filled with water on 10 June. However, this did not happen. 
According to the information provided by the State Hydraulic Works (DSI) authorities, technically it was not possible to close the dam covers on the date previously announced by the President. DSI officials said: "This year due to rainfall in the dam area it was not possible to followed the schedule and the water needs to fall even further in order to close the dam."  
Another DSI official stated that the filling and transportation operations in Hasankeyf have not been completed yet, and that the Iraqi Government has been assured that the water will not be cut off for a while. Noting that the dam is still not completed, he said that the test phase on the dam continues.
Thousands of people mobilised around the world on 7 and 8 June to protest against the Ilisu Dam project which will have a heavy impact on both the people, the environment and of course the historical site.