ISIS officer: Suicide bombers were sent to Europe by MİT
High ranking ISIS officer captured by the YPG Abu Kerem has made important confessions. Abu Kerem spoke about the Turkish state's relationship with ISIS and stated that attacks in Europe have been in agreement with Turkey.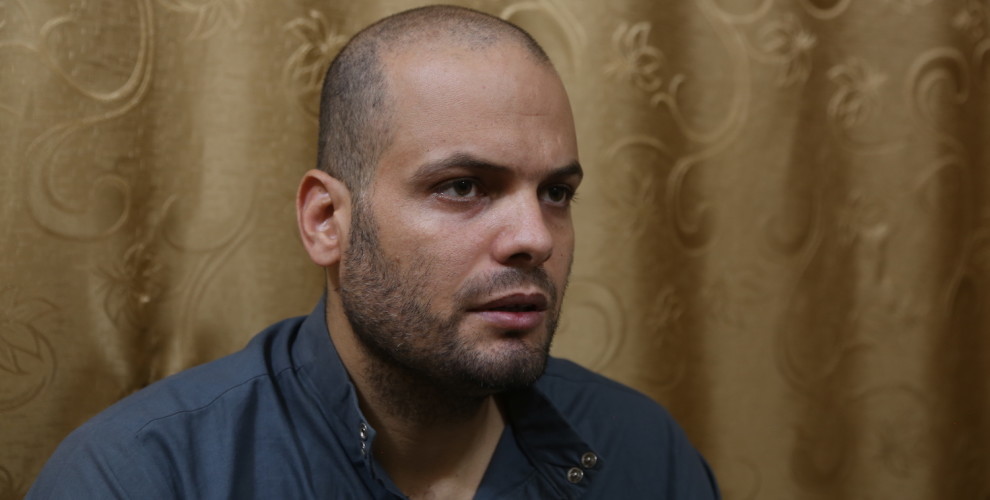 Adil Musa Abduljazar (Abu Kerem) is a high ranking officer in the ISIS gangs. His terrorist activity and crimes have spread from Palestine to Libya, and to Turkey and Syria from there. He has been in Jund Ansar Allah under Al Qaeda, ISIS, Al Nusra and Ahrar Al Sham, gangs that come from the same source.
According to ANHA, the gangleader Abduljazar was captured by YPG's Anti-terror Units on August 11. He is known for his time in the Jund Ansar Allah gang group under Al Qaeda that operates in Gaza and was known as the second in command in the organization in Palestine.
Abu Kerem was arrested by Hamas there and was released a few years later. He participated in gang activity again after his release, and was sent to Benghazi, Libya for reconnaissance duty by ISIS. Abu Kerem served as a high ranking officer in Libya.
GREETED BY THE MİT AND SENT TO SYRIA
Abu Kerem was later called to Syria by the gangs. According to ANHA, he was given a fake passport and ID by the Turkish intelligence agency MİT and brought into Turkey by plane. MİT officers greeted Abu Kerem in Istanbul and he was taken to Antakya, and from there was taken into Syria through the Bab Salama Border Gate in Idlib by the MİT.
Abu Kerem had asked how he would cross into Syria when he was in Benghazi. He continued his confession: "My friends said the Turkish MİT was waiting for us and they would help us. When we headed out for Turkey, everything was prepared by the MİT. They took me and my friends into Syria. Many others were taken through the Bab Salama Border Gate on the same day."
Abu Kerem was greeted by his friends Abu Mislim, Abu Xetap and Abu Ducana Al Filistini as he crossed into Syria. He worked in various regions from Aleppo to Bab to Raqqa, under Al Nusra, Ahrar Al Sham and other gang groups. He served as the central commander for ISIS intelligence in Bab. He was sent to Raqqa after a while to build the intelligence entity Cheshil Al Sedik. With his experience in the war in Palestine, ISIS placed a high value on Abu Kerem and he ran ISIS' intelligence for 1.5 years. One month before the SDF's operation to liberate Raqqa, he left the city for Mayadin.
Abu Kerem said he saw the relationship between the Turkish state and ISIS the best in Syria and stated that the Turkish state openly supported ISIS in front of the whole world to see.
FREE TO CROSS INTO TURKEY
Abu Kerem said Istanbul and Antakya airports have become hotspots for high ranking ISIS officers. Abu Kerem continued his confession: "Turkey's borders were always open for us and the ammunition coming to us. Turkey sent intelligence units to the region along with us and positioned them in various regions in Syria. Turkey continues its support for ISIS, Al Nusra and other groups still. ISIS members and their families were free to cross into Turkey whenever they wanted. Turkey supported us with all their resources so ISIS would not be destroyed. ISIS keeps its members together and sends them to whatever region they want. Turkey would send weapons and ammunition to ISIS and other groups disguised as humanitarian aid mostly."
TURKEY CARRIED OUT EXPLOSIONS IN EUROPE THROUGH ISIS
Abu Kerem said they trained children to be used as suicide bombers in special camps in Syria: "The suicide bombers trained in these camps would be taken from the region and sent to Europe by the MİT. Turkey had made a deal with ISIS to carry out explosions in countries hindering its policies." Abu Kerem concluded: "I am calling on all who hear me to stay away from ISIS, and absolutely never join them."