KON-MED calls on everyone to attend march in Berlin this Friday
KON-MED called on everyone to attend the march to be held this Friday in Berlin to protest Erdoğan's visit.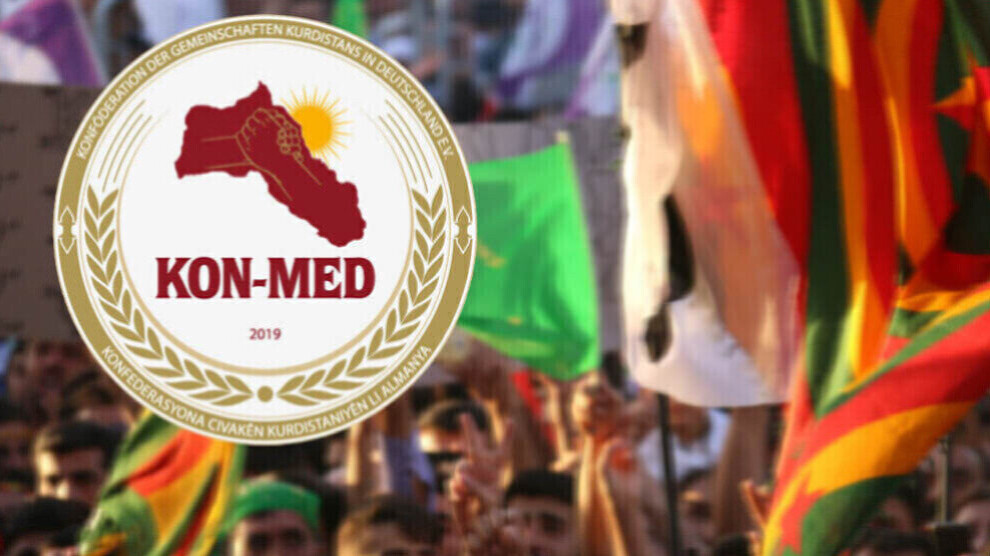 Turkish President Erdoğan will visit Berlin on Friday. KON- MED said that this visit "aims to seek support for the war against the Kurdish people" and added: "Thousands of Kurds and friends of the Kurdish people will be attending the march organized by the Erdogan not Welcome Initiative on Friday in Berlin."
The statement said: "The policy of the fascist Turkish president aims at the extermination of the Kurdish people. The visit to Berlin of a dictator who openly says and practices this policy of extermination aims at seeking support for its war against the Kurdish people. It is absolutely unacceptable that such a dictator is committing these crimes against humanity and is seeking support when, instead, he should be tried in international courts."
The statement continued: "Kurds and their friends will be in Berlin on Friday 27 January to say that we do not accept these policies of war. We will protest Germany's relations with such a dictator. Here again we appeal to the German state. End this relationship."
The protest, which will start at 1pm on Friday, January 27 in Berlin, will be held in front of the Federal Chancellery (Bundeskanzleramt) building.