KONGRA-GEL calls for strong participation in demonstrations
KONGRA-GEL said that Leyla Güven is in danger of life and called for strong participation in the protests organised between 5 and 19 January.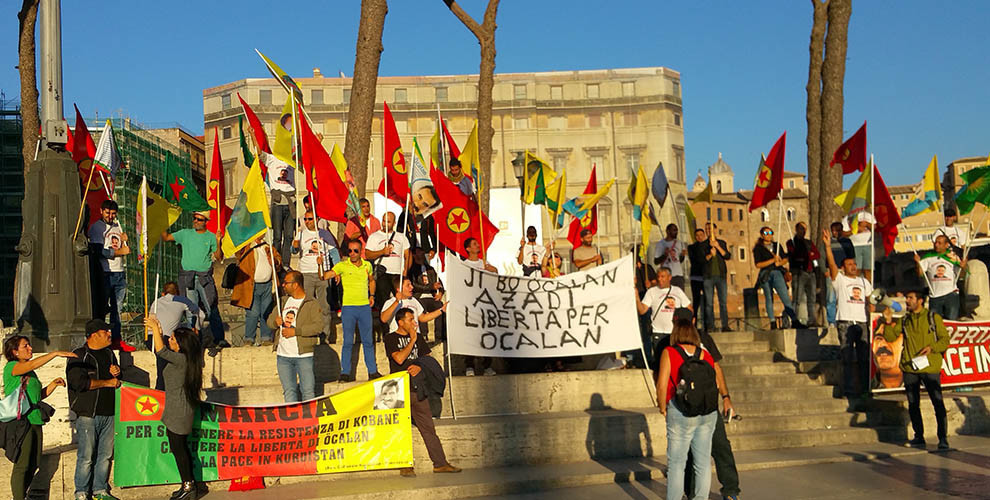 KONGRA-GEL Co-presidency Council issued a written statement about Leyla Güven's resistance.
"The indefinite hunger strike Leyla Güven is carrying out demanding the end of the isolation regime on leader Apo (Abdullah Öcalan) has reached the 58th day. The risk of life for Leyla is growing by the day," said the statement and added: "The action started by Leyla Güven has spread and now hunger strikes are being carried out in Hewlêr, in prisons by PKK and PAJK prisoners, in Strasbourg and Wales (Newton)".
"We have to raise the voice of resistance"
The statement continued: "There is a strong life risk for Leyla Güven, there is still no word from international institutions, especially the CPT and the Council of Europe. Therefore, we have to raise the voice of resistance as people. We, the people of Kurdistan, must be standing with our friends until the resistance gets results. This is the basic duty of every patriot and democrat towards our friends on hunger strikes. It should be kept in mind that the result of the action depends on our support."
Actions between 5 and 19 January
In order to further mobilize the people and international institutions, marches and rallies will be held in various places upon the call of the KCDK-E (Congress of the Kurdish Democratic Society of Europe) between the dates of 5 and 19 January, said the statement.
"Strong participation in these actions is very important to get the Council of Europe and the CPT to act," said the statement.
Action program
The statement gave the following information as to date and place of every action:
"On January 5 actions will be held in the following locations:
Dusseldorf, Frankfurt, Stuttgart, Mannheim, Giessen, Mainz, Hamburg, Gottingen, Salzgiter-Hannover, Berlin, Kiel and Saarbrucken in Germany;
Athens in Greece;
Rotterdam in the Netherlands;
Zurich in Switzerland.
Further demonstrations will take place in:
Wales on January 6,
Vienna-Austria on January 13,
Denmark on January 19.
"Fill the squares"
KONGRA-GEL ended its statement with the following message: "Tomorrow, 5 January, will be the 59th day of the resistance of Leyla Güven. Let us fill the squares where rallies and marches will be held to underline the risk for Leyla's life. The demand of friends who join the indefinite hunger strike for leader Apo is the demand of our people.
Let us become the voice of the hunger strike resisters by attending the rallies and marches."