Kurdish workers from Urfa attacked in Çorum
Seasonal agriculture workers from Urfa were subjected to an attack in Çorum province amidst increasingly ongoing racist attacks against Kurdish citizens across Turkey.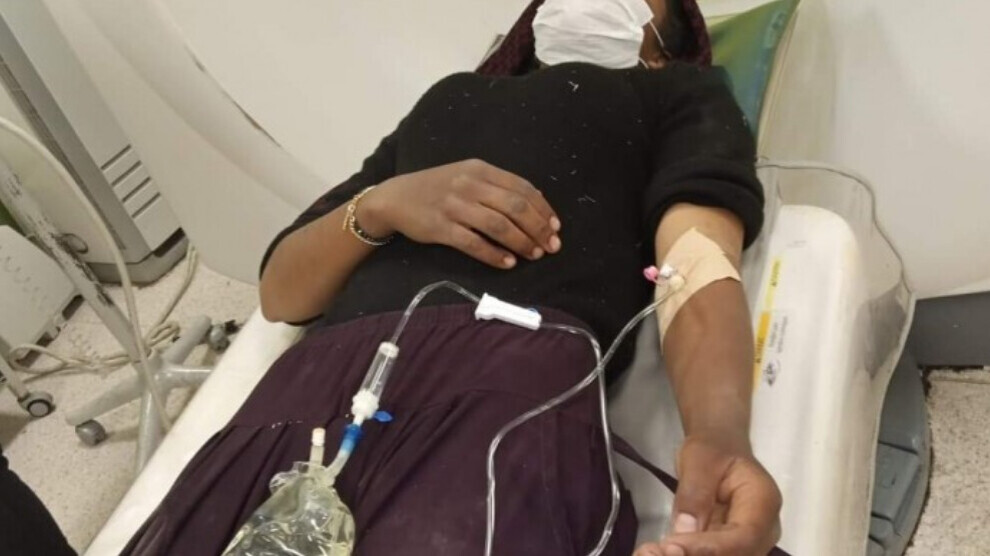 In the village of Abdullah Ata (Tekke) in the Turkish province of Çorum in central Anatolia, seasonal agricultural workers from Urfa were targeted by a knife attack on Wednesday evening. Hatice and Kübra Alpa, Halep and İsmail Çalışır and Ali Sarıgül were injured during the attack, after which they were hospitalized and treated.
One of the victims, İbrahim Çalışır spoke to Mezopotamya News Agency (MA) about the incident and stated that one month ago, the villagers had cut off the water to the field in the pasture of Bozbağ where they work during the summer season.
Regarding the latest attack on Tuesday, Çalışır said the following: "A shepherd, who is the uncle of the mukhtar, was grazing the cows in the grassland. A couple of times, he came to us and said, 'Do not leave your rubbish here', to which we responded, 'We do not leave any rubbish here, we clean all the area every morning.' The day before, he saw a couple of rubbish bags and called the gendarmerie. Afterwards, the gendarmerie called the mukhtar who also came to the scene, followed by the arrival of a sergeant. The sergeant said to us, 'If I see any rubbish here when I come back in half an hour, I will expel you from here. You will move. Even if it is midnight, I will make you move from here.' In response to him, we said, 'Why are you shouting? You do not have the right to shout at us. These people here are as old as your father. If we have committed a fault, you can just record it."
Expressing that they would file a complaint about the sergeant, Çalışır continued, "While we were talking to the sergeant, the mukhtar, his sons and a villager attacked us with knives. They wounded my father Halep Çalışır and my elder brother İsmail Çalışır and punched my aunt Hatice Alpa, who intended to break up the fight. My cousin Kübra Alpa fainted after getting a blow on her neck while trying to pull the people apart. Also, our employee Ali Sarıgül was injured in the head. During the fight, the sergeant used tear gas against us and stood with the other side. Soldiers took action only against us."
Noting that they testified to the gendarmerie after the knife attack, Çalışır stated that they would file a complaint against the mukhtar and the sergeant. Accompanied by the gendarmerie, they have been moved to another village with their tents and they will return to Urfa after receiving their payments, he added.