Large crowd waiting in front of Batman prison
As no official statement has been made regarding the riot in Batman M Type Prison, a large crowd is waiting in front of the prison to have news.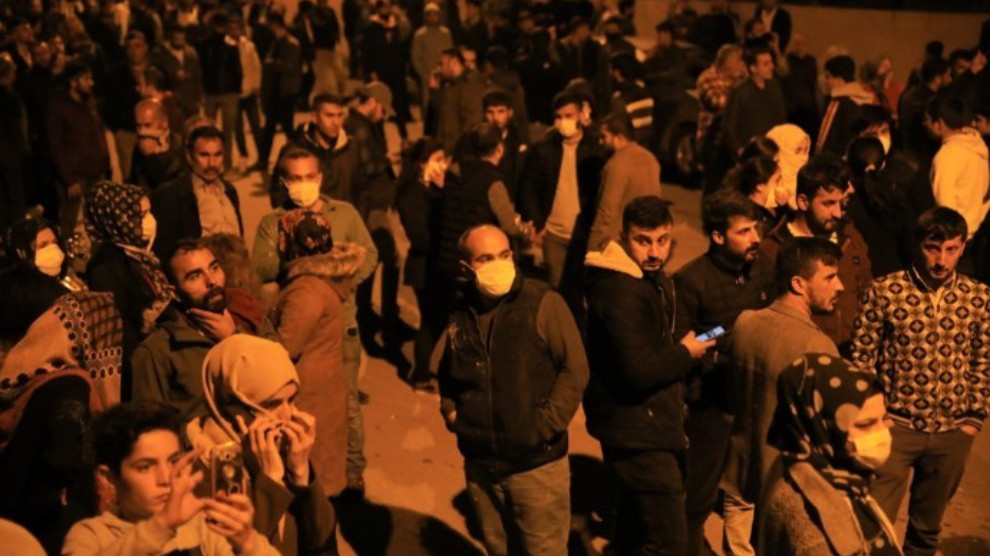 Slowly information is coming out of Batman M Type Prison, where riots erupted earlier in the evening. Prisoners are thought to be protesting their exclusion from the new law to be passed in Parliament which will allow the release and suspension of sentence execution for many prisoners except political prisoners.
It is stated that the fire was extinguished and that the prisoners were attacked with pepper spray. In some wards prisoners resisted the attack.
Peoples' Democratic Party (HDP) MPs Feleknas Uca and Necdet Ipekyüz are waiting outside the prison together with a large crowd. 
No official statement has been made and an anti-riot vehicle was parked where the crowd was located so that the smoke in the prison could not be seen.