Leyla Güven visited HDP headquarters in Ankara
HDP deputy Leyla Güven visited her party's headquarters after being sworn in Parliament.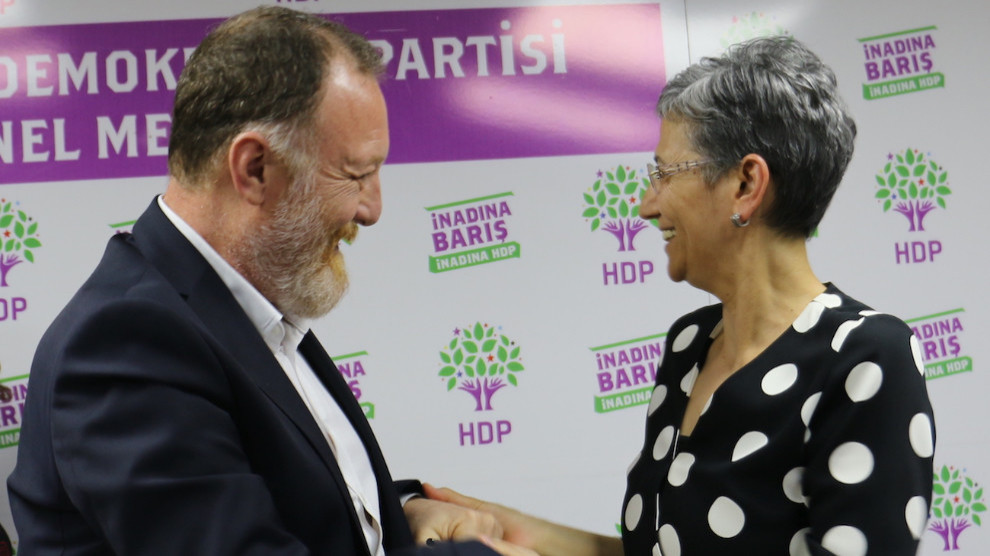 Güven said that the hunger strikes resistance did not achieve an absolute victory and the struggle continued. "Yes, - she said - the door was opened and the struggle continues.
Leyla Güven went on hunger strike on 8 November 2018 demanding the end of isolation against Abdullah Ocalan.
She was on hunger strike for 200 days, and her action was joined by thousands.
The Hakkari deputy visited the HDP Headquarters on Wednesday after receiving her medical treatment.
Güven was welcomed by cheering HDP members and held a very emotional meeting.
In her speech, Güven said: "Your effort and support during this journey were very valuable to me. Every word was very valuable. I could watch you when I was in prison with limited facilities. But when I went out I was able to watch you better. "
Güven added: "I said yes, this action carried everyone's demand. Everyone wanted to do something. I may have taken the first step for this, but thousands of our comrades walked with me. "
Güven continued: "Yes, I actually did something of my own initiative, I took this step without sharing it with anyone. I know it was contrary to the group discipline, but I thought you would understand me and you did indeed understood me from the very beginning. We all walked together on this road, and you showed a very meaningful resistance outside. I watched the work of our co-chairs, especially our White Scarves Mothers, and friends, deputies and mayors working at all levels of the party. Everyone but everyone endorsed this resistance by chanting my name. "