Racist attack kills a Kurdish citizen in Konya province
A racist group of 60 people attacked a Kurdish family in the Meram district of Konya. Hakim Dal (43) was killed in the attack.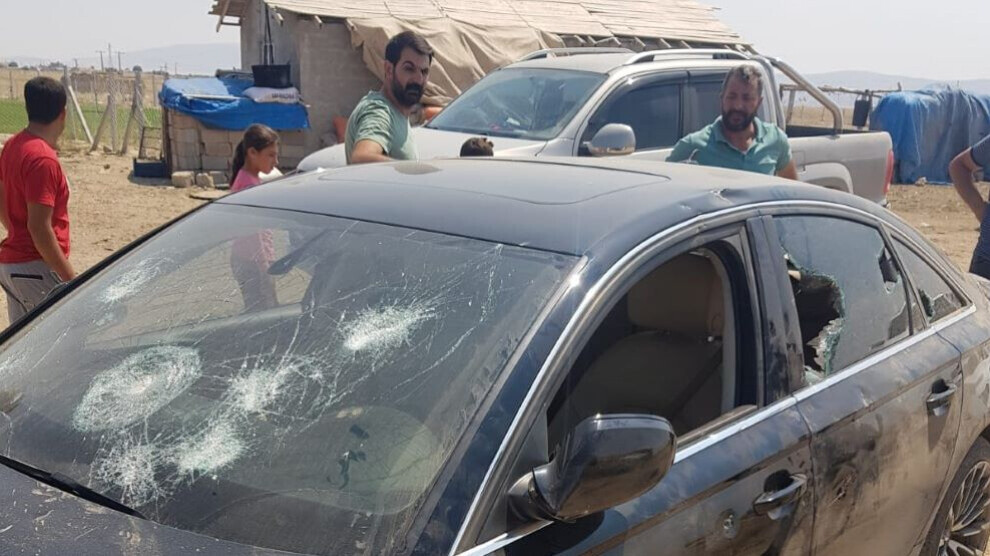 According to Mezopotamya News Agency (MA), a Kurdish family from Amed (Diyarbakır), who has been residing in Çarıklıköy in the Meram district of Konya for 20 years, has been targeted by a racist attack in which at least 60 people attacked the Kurdish family with guns. One of the family members, Hakim Dal (43) was killed in the attack. It is reported that racists living in Karahüyük had threatened the family several times before.
'THEY ATTACKED BECAUSE WE ARE KURDISH'
The victim's brother Hamdi Dal said that the attack took place because they were Kurds.
"They didn't want us since we are Kurdish. They were telling us 'You will sell these places and leave'. People living in the surrounding villages were also putting pressure on us, they wanted us to leave. They had threatened us from time to time before. An argument started in the evening among the shepherds who were grazing animals on an empty land in our village. After the argument, a group of at least 60 people came from Karahüyük with guns in their hands. We were three people and they attacked us because we were Kurds, citing the argument as an excuse. My brother died in the attack."
'VILLAGE HEADMAN INSTIGATED ATTACKERS'
Eyewitness Mehmet Emin pointed out that, "The family makes a living from animal husbandry. They have lived in this village for a long time. There have been at least three attempts to attack them before. The village headman was provoking the villagers against the family. He is the instigator. He has been taken into custody. No one has been detained other than him."
On July 12, a racist group living in the same neighbourhood had attacked a Kurdish family in Bahçeşehir neighbourhood in Konya's Meram district. The racist group attacked and seriously injured a family of 7, of whom 4 were women. The racist group said, "We are nationalists, we will not let you live here" as they attacked the family.
RELATED NEWS: