Release verdict for Demirtaş who will yet remain in prison
Following the amendment passed by the Turkish Parliament on May 20, 2016, almost 150 MPs had their immunities lifted, including 53 HDP MPs, but only the HDP MPs had their mandates revoked.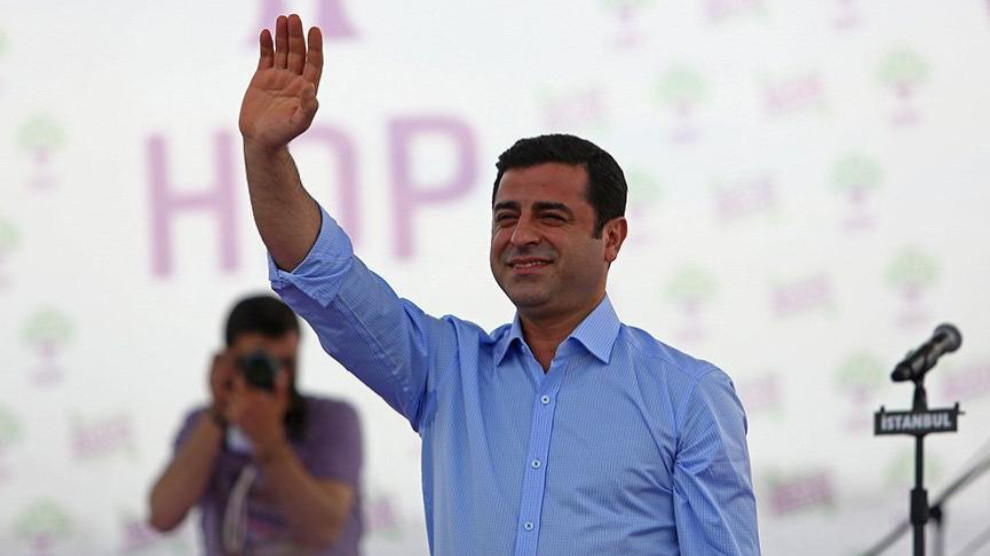 Peoples' Democratic Party (HDP) former co-chair Selahattin Demirtaş remains under arrest over terrorism-related allegations since November 2016 alongside other former co-chair of the party, Figen Yüksekdağ, and 7 other Kurdish politicians. MP status for 11 HDP MPs was revoked for "absenteeism to parliamentary sessions" and "approved prison sentences".
The 11th hearing for the case held at the 19th Heavy Penal Court of Ankara, in which Demirtaş is on remand for, was held in the Sincan Prison Campus on Monday. The trial took place in the absence of Demirtaş and his defense lawyers.
The attorneys of Demirtaş announced in the morning they would not attend today's hearing as they were preparing for the ECtHR Grand Chamber hearing on September 18.
Ramazan Demir, one of the lawyers of Demirtaş, announced after the hearing that the court ruled unanimously for the release of Demirtaş.
However, Demirtaş will not be released due to a 4-year and 8-month prison term that was given to him by the Istanbul 26th Heavy Penal Court on December 4, 2018, and approved by the Istanbul Regional Court of Justice.
On 20 November 2018, the European Court of Human Rights ruled that the Turkish government violated former Peoples' Democratic Party co-chair and presidential candidate Selahattin Demirtas' rights under the European Convention on Human Rights and unanimously held that he should be released from pre-trial detention "at the earliest possible date."
RELATED NEWS: